Aramaga Rift Valley Lodge
The lodge is located at the edge of the Great African Rift Valley overlooking Toro-Semliki Wildlife Reserve. You might even be able to spot Lake Albert on clear days. You can stay in your own themed pod specially designed so you can enjoy the beautiful view. Or stay in the main lodge, which also gives you a good view.
If you stay in a pod you have your own hot tub on the roof which gives you a panoramic view of the surroundings. There is also a pool available for everyone to use.
Tours
Tours Aramaga Rift Valley Lodge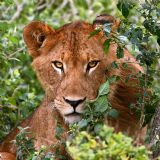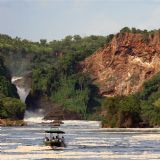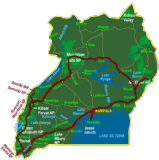 Our 20-day trip brings you the best of Uganda: where the savannah meets the rainforest. Expect to see the animals of the savannahs (lion, elephant, buffalo, giraffe, hippo, and leopard) and up to 16 primate species, including gorillas and chimps!!!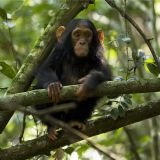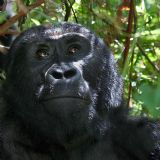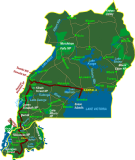 Our 18-day trip brings you the primates of Uganda and Rwanda: You can see up to 20 primate species, including mountain gorillas, chimpanzees, the rare golden monkeys, dent`s monkeys, black and white colobus, red colobus, mona monkey, and Angolan colobus monkeys.
More Aramaga Rift Valley Lodge
Photos
Video Aramaga Rift Valley Lodge