Group Tours
You can book each trip as a Private Tour or you can join one of our GROUP TOURS. The GROUP TOURS are organized for 2 up to 6 persons per safari vehicle and have guaranteed departures!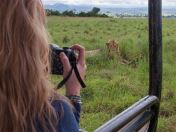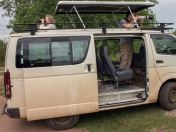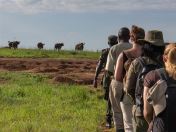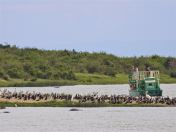 For the Group Tours Uganda, Group Tours Rwanda and Group Tours Tanzania, please ask for availability: grouptours@kazingatours.com
You can also Design your own Tour or go to the Standard Tours for your private group.
Tours
Photos
Videos
Videos Group Tours
Kazinga Tours - Uganda from the Sky - Highlights
See the beautiful landscapes and animals of Uganda from the sky, filmed with a drone. This is the highlights movie, please look at the videos from the specific areas as well. Places visited with our drone: Murchison Falls, Kibale, Queen Elizabeth, Lake Mutanda, Lake Bunyonyi and Lake Mburo National Park.
Kazinga Tours - Lake Mburo NP From The Sky
In this video we explore the beautiful Lake Mburo National Park from the Sky. On this day, we were the only ones who saw the giraffes.
Kazinga Tours - Bwindi Impenetrable Forest
Seeing the mountain gorillas is a very intense and unique experience. Take a look at our Video to get a glimpse of how it is to see them in the wild….
Kazinga Tours – Murchison Falls National Park
Murchison Fall National Park is one of the best national parks in Uganda. See the spectacular Murchison Falls, a huge waterfall in the Nile. Murchison Falls is home to the big 4: Elephants, Buffalos, Lions and Leopards.
Kazinga Tours – Queen Elizabeth National Park
Queen Elizabeth National Park is a spectacular national park in Western Uganda. It is home to the Kazinga Channel, a natural channel which is believed to have the highest population of hippos. Queen Elizabeth National Park is also home of many animals including the Big 4: Elephants, Buffalos, Lions and Leopards. In the Southern sector of the park, in Ishasha, tree climbing lions can be found.