News
People are Traveling again
More and more countries stop their ban on traveling and for countries who still have "code orange" it is possible to travel again too! Especially for people who have been vaccinated. As a result, we have seen the number of bookings increase again. Travelling to our 4 destinations in East Africa can again be done in a good and safe way. Most people in the tourism industry have been vaccinated, the covid numbers are low in our destinations and the covid measures are well monitored. Even if the country of destination is marked as "orange", travelling is possible and most insurances will cover it. We therefore warmly invite you to travel with us to East Africa!

To travel with confidence, we have flexible cancelation policies. When you are not able to travel because of Covid you can reschedule your trip at no extra costs.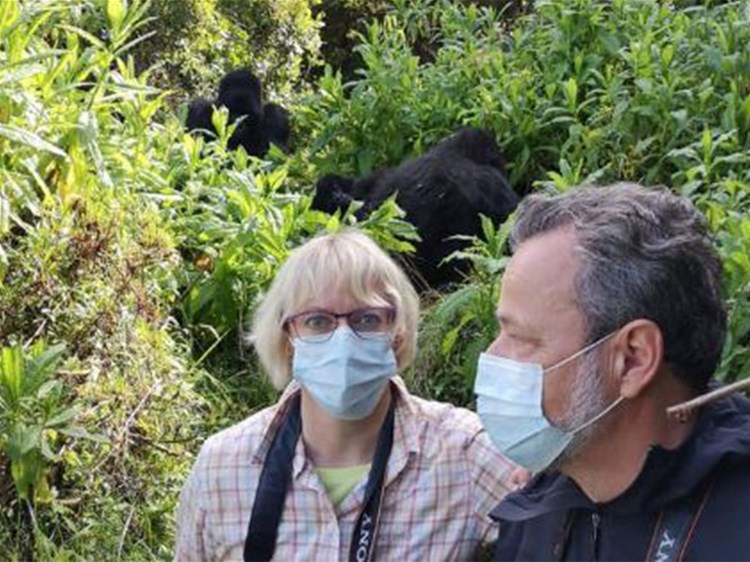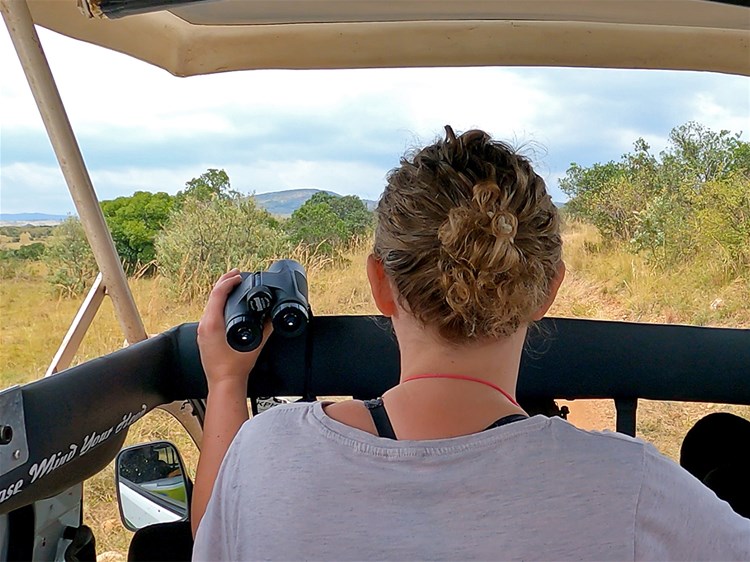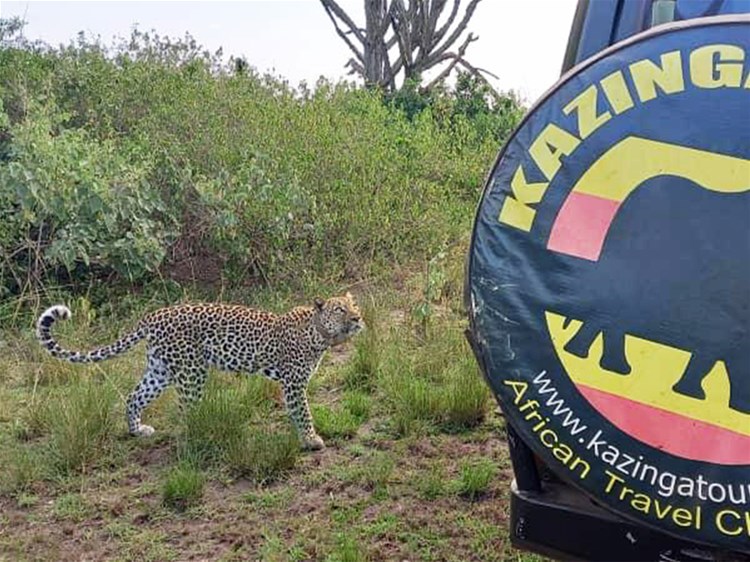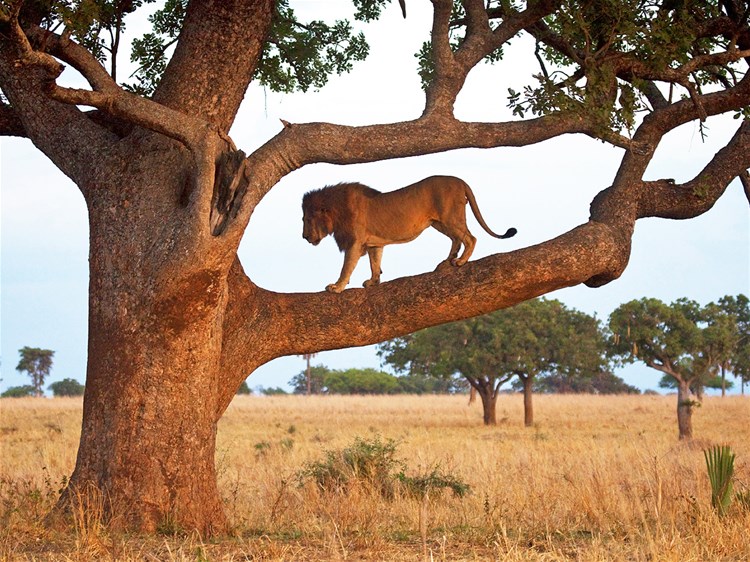 Travelling now also has its advantages:
Less people traveling, so less people and cars in the national parks
Flexible cancellation policies: You can rebook your trip for free if necessary due to covid, also when this is only a few days in advance (if, for example, you have a positive test result)
Conservation of the nature and wildlife: Tourism is one of the main sources of income for the countries in East Africa. So both people and the environment are suffering when tourists stay away
You support us and the travel industry in general

Please see the positive reviews on TripAdvisor of people who traveled with us during Covid.

For more information about traveling with Covid and detailed information for each country, please see our website.

Please see some examples of people who traveled recently with us on our Facebook page.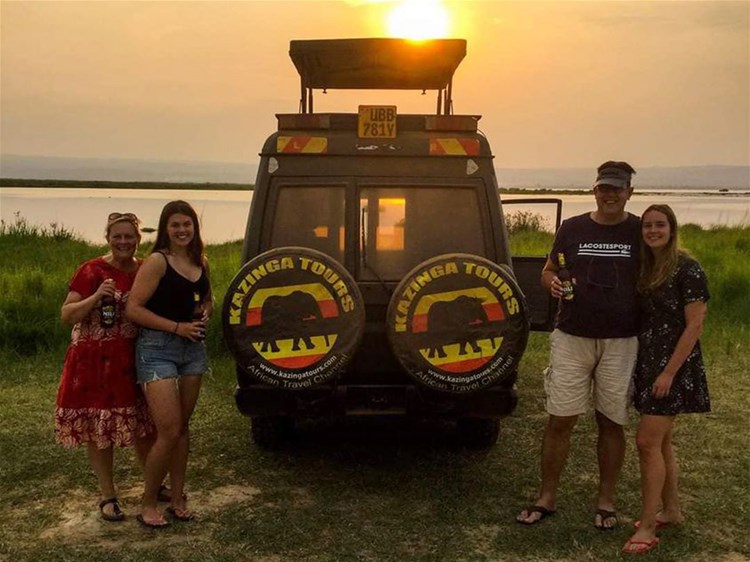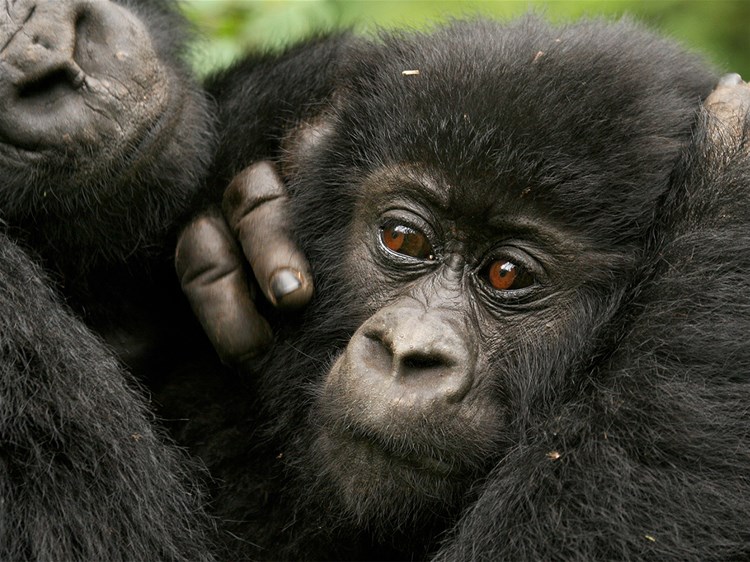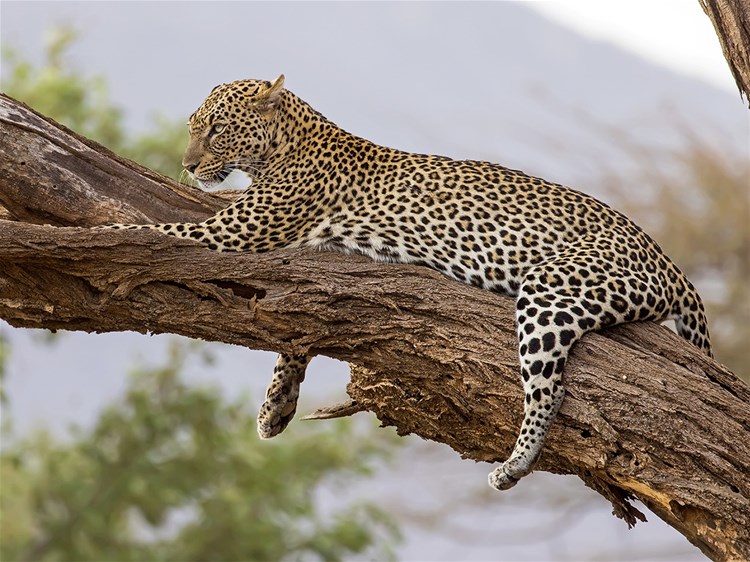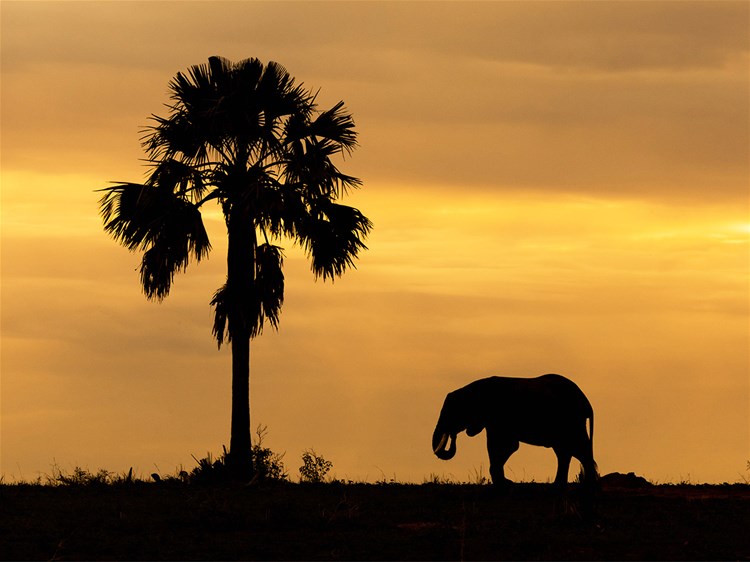 Our Kenya trip during Covid
We had a great trip to Kenya! It felt so good to be on safari again. Standing in the car and driving through the beautiful national parks, searching for animals. With the wind going through our hair and listening to the sounds of the savannah. It was a great feeling and we realized how much we missed it….
Some of the highlights of our trip:
We visited Amboseli where we saw the biggest elephants in Africa against a beautiful background, Mount Kilimanjaro
In Lake Nakuru we saw the endangered rhinos, very near our car
Samburu gave us the Samburu special 5 (Oryx, Grevy's Zebra, Long-necked Gerenuk, Somali Ostrich and Reticulated giraffe) and we saw many lions and a leopard in the tree
The Maasai Mara was fantastic with the big herds of wildebeests and zebras, many lions and the Tano Bora Cheetahs: 4 cheetah brothers who hunted together (used to be five, but one brother left the group)
We did also spend a night near the Maasai in Maji Moto. A visit we will never forget. Our Maasai guide showed us how the Maasai were living and how they use nature in a very clever way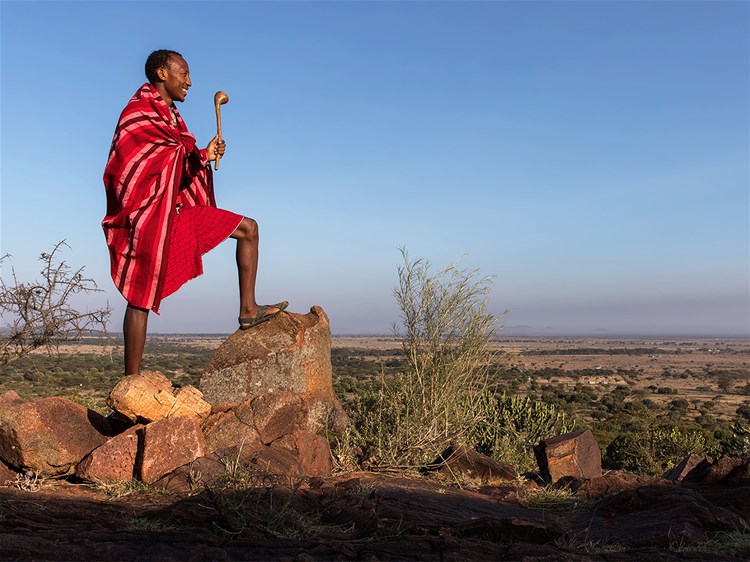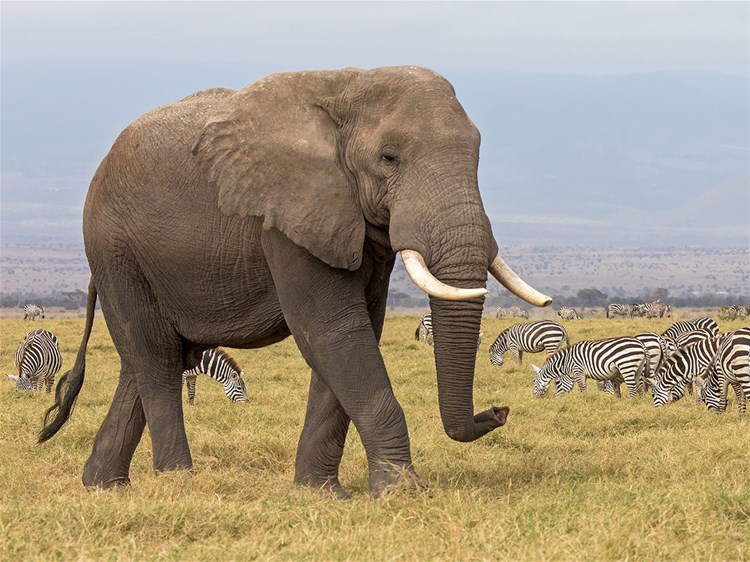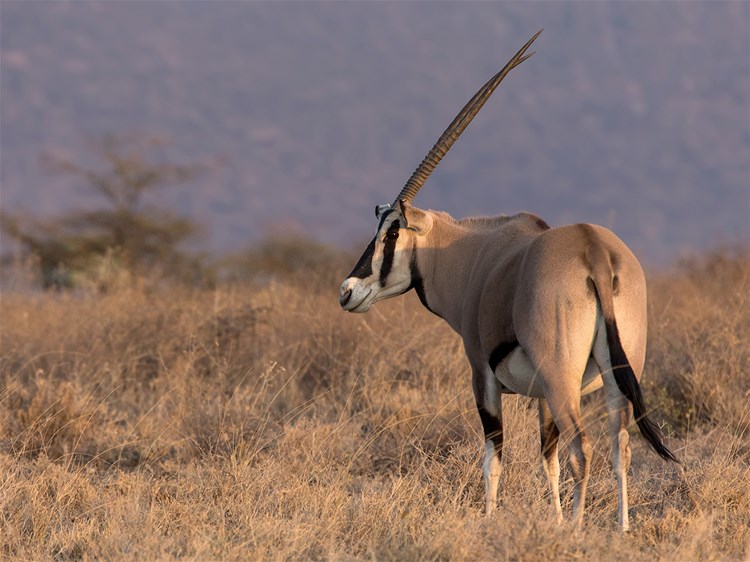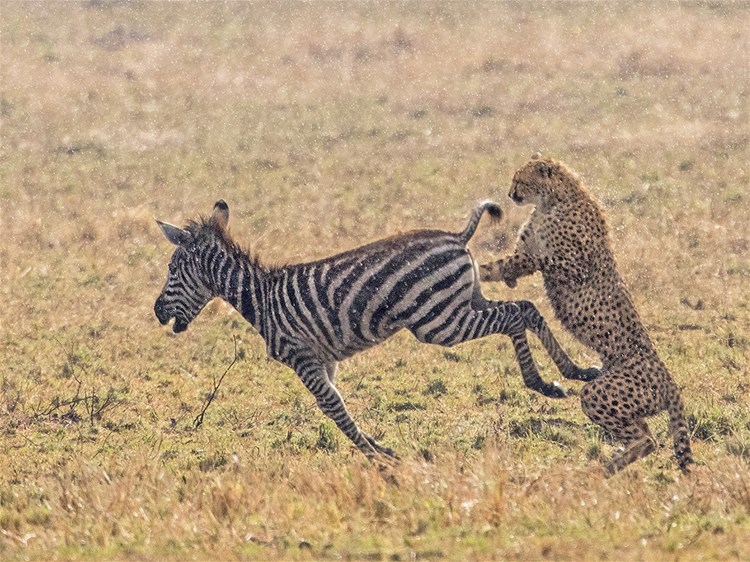 We started from the Netherlands and Kenya was still indicated as an "orange" country: advised not to travel there because of Covid (while other countries within the EU indicated Kenya as "okay to travel"). We checked our insurance and everything was insured except for any medical costs for Covid. So it was fine for us to travel, because we have a normal health and have been vaccinated twice as well. If our insurance had not been good enough, we would have taken out a temporary travel insurance that does cover everything. But it was not necessary.
We tested in the Netherlands, with a negative test result, so we were allowed to travel with KLM and allowed to enter Kenya. On arrival in Kenya, we noticed the measures were followed well and people were wearing face masks inside the car and lodges. We did spend most of the time on safari and we slept in small scaled lodges who had taken the right measures, so we were very sure that the test on the last day would give us a negative test result as well, what it did.
We were glad we travelled to East Africa! And we are looking back to a great trip.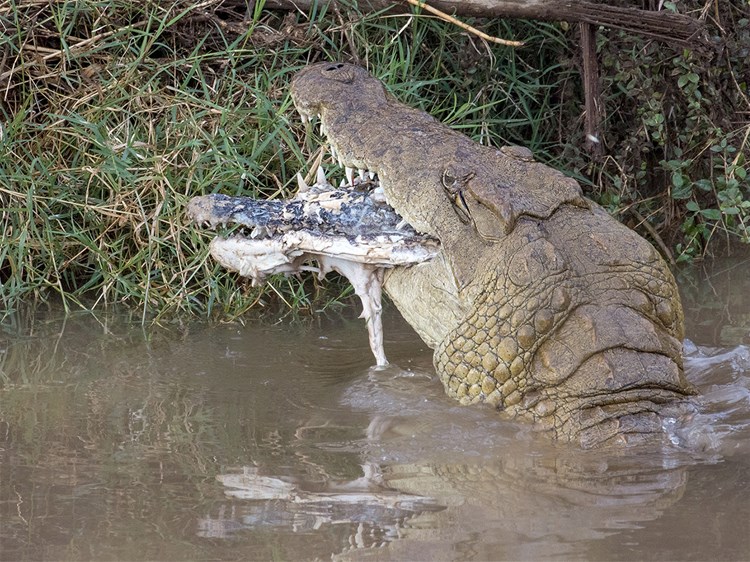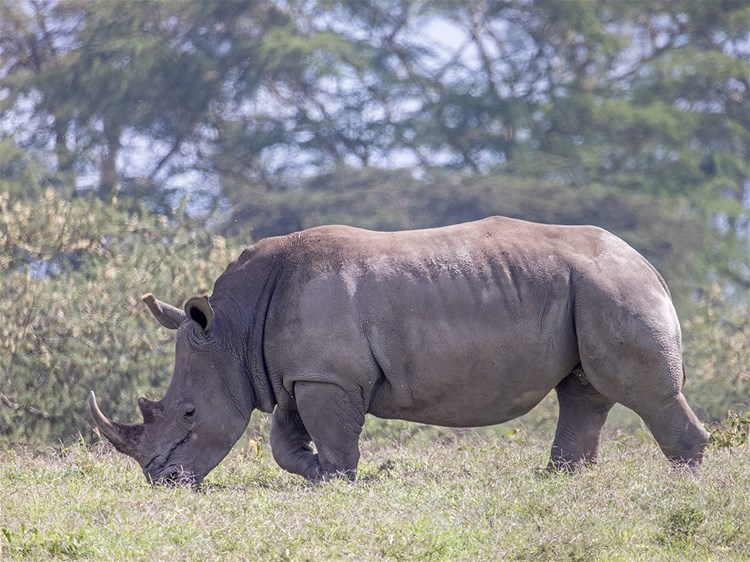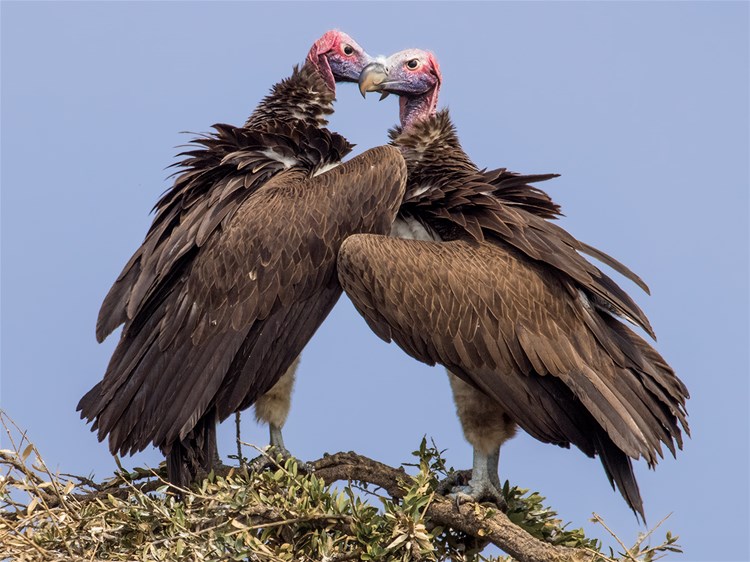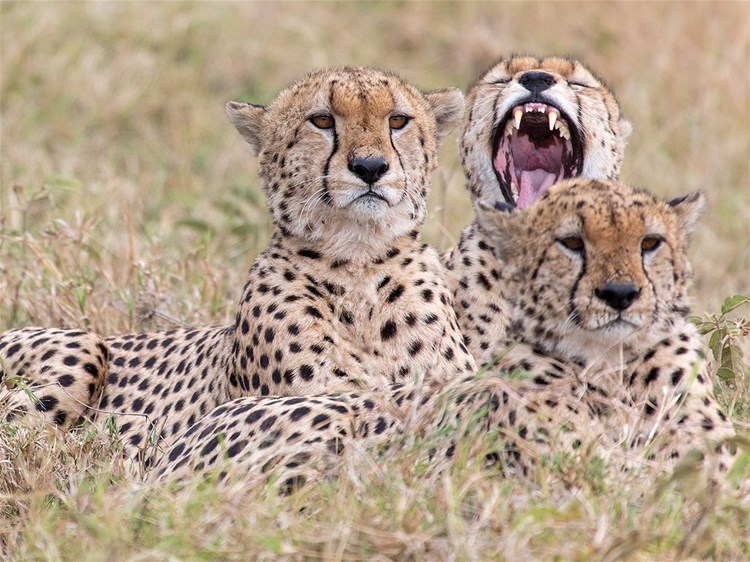 First clients arrived at Entebbe Airport
We are very happy to have received the first clients after Entebbe International Airport was open on October 1st 2020. We are ready for business and we are following all the protocols from the authorities.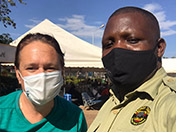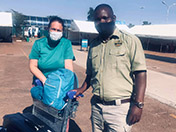 So we hope to see you soon!
Check the latest information about travelling to East Africa.
Please contact us for information about traveling during Covid: mail@kazingatours.com
Uganda open again for tourists
It is good to be back! Uganda's skies are now open for international flights. Once again you are welcome to the pearl of Africa. A destination with awesome weather and nature, beautiful and hospitable people.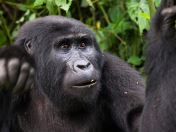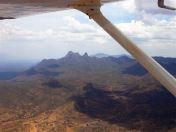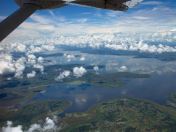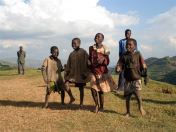 ​
It is possible again to travel to our 4 destinations: Uganda, Rwanda, Kenya and Tanzania, as all main airports are open now and most airlines are flying again. All 4 countries have the right procedures in place to guarantee a save travel.
Our guides are ready to guide you around once again!
Please check the last information about traveling to these specific countries:
If you have any questions about Covid-19, don't hesitate to ask them: mail@kazingatours.com
Covid-19-update
It is now a few months Uganda cannot be visited as a tourist destinations and we hope we can open soon to enable people to visit Uganda again! Fortunately Uganda has a very low number of Covid-19 cases and strict measures have been taken.
So as soon as Uganda opens we are happy to welcome you again! We at KAZINGA TOURS have taken all the necessary precautions to make sure our guests and staff remain healthy and safe. We have taken into account stringent measures that will ensure the safety of our guests and staff at all times, following the WHO standards and the specific standards and procedures set for Uganda.
To mention a few:
All transfers and game drives will be offered on a private basis only
All vehicles will be equipped with sanitizer, wet wipes and face masks.
Vehicles will be fully sanitized before use and after every return trip to the lodge/ camp in the evening. The sanitization process of the interior to be completed by each vehicle's own driver guide.
Extra disinfection to key touch points. This will be conducted as frequently as possible. Eg: door handles, seats arm rests, power plugs, roof guide rail etc.
While at the airport, our driver guides will wear a face mask and gloves, disposing of the gloves when entering the vehicle. They will also require guest's permission before assisting with their luggage.
Front seat passengers will no longer be permitted.
Guides will be wearing face shields whenever deemed necessary. Such as during briefing that requires eye contact.
The lodges and hotels where we stay have taken the mandatory measures as well, following the WHO standards and the specific standards and procedures set for Uganda.
We hope to see you soon in Uganda!
The Kazinga Tours Team
Successful fundraising on Felex's 40th birthday
In August 2019, Felex Musinguzi, the Managing Director of Kazinga Tours held a fundraising dinner as he celebrated his 40th birthday. The cause was to raise money to construct a school library with computers, for Kabaya Primary school in Rubanda district, Southwestern Uganda. The aim is to help and inspire 864 pupils, 402 boys and 462 girls and give them a chance in life by giving them good education.
During the fund raising a total of USD 10.300 was raised by Felex his friends, well-wishers and collegues from the tourism industry. This is the first part of the estimated cost of USD 17.500. The money is needed for the building, seats, computers, bookshelves, cupboards and textbooks
The construction has already started and the progress is very good, there is hope that the building will be completed by February 2020, before the pupils report for the new academic year.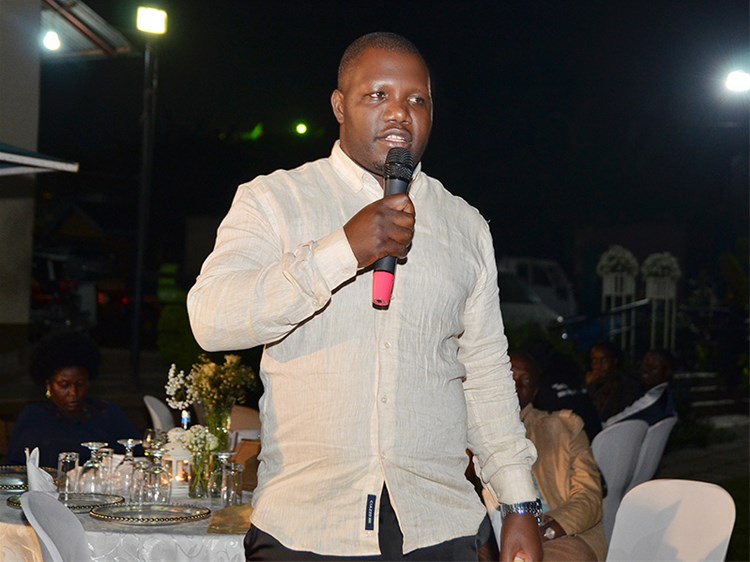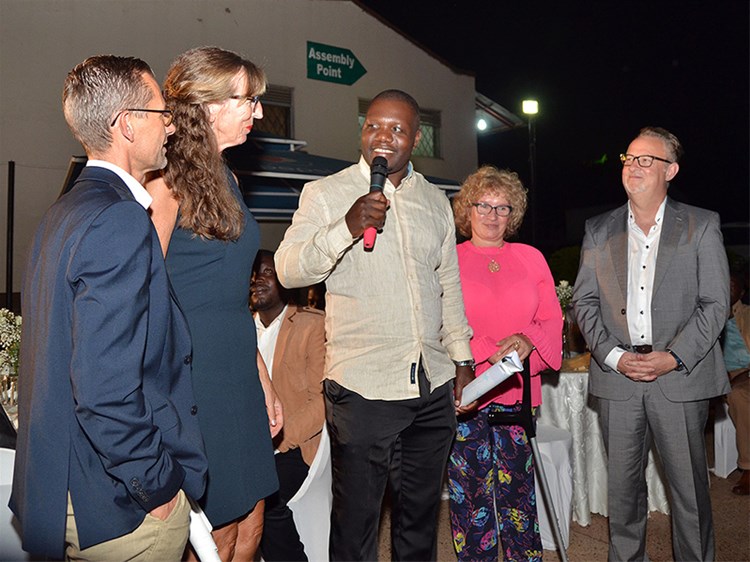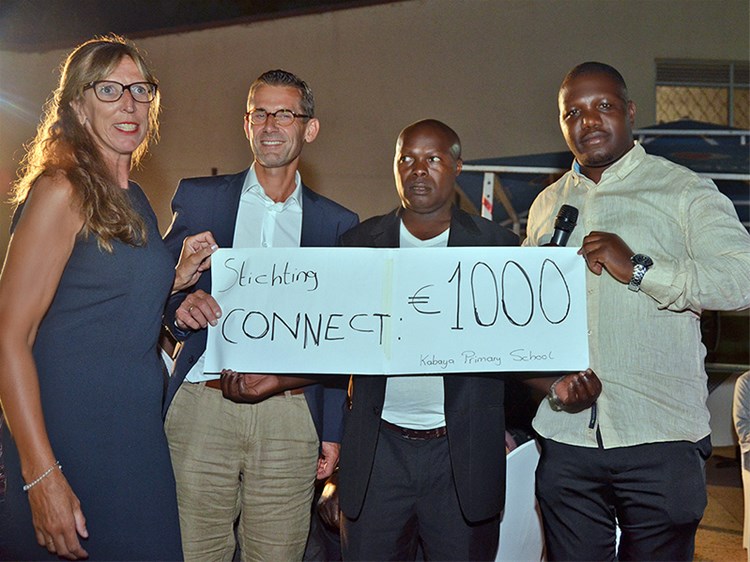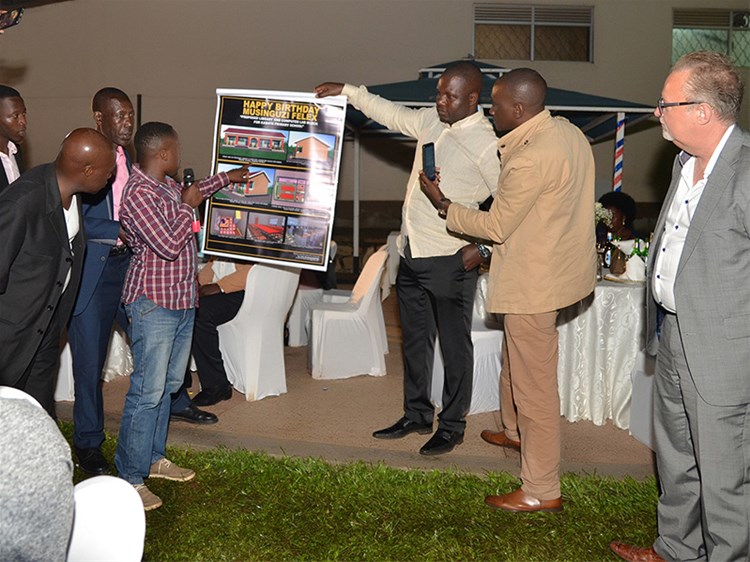 Description of the Kabaya Primary School Library Construction Project
Far off in a remote part of South Western Uganda is Kabaya Primary School that for the last 80 years has been fighting for an academic breakthrough, things seem to keep getting worse every year that passes by.
Background
In Uganda, the major role of a primary school education is to lay a firm foundation upon which one can build a successful career in life. To be exact, a career that opens windows of life changing opportunities. In turn, the opportunities fuel both personal growth, and that of the economy too.
Simply put, if one starts off on a wrong note, there is a great chance that they will struggle for the rest of their lives. Such is the case with most old boys and girls of this 71-year-old school that started out humbly as a Church/missionary founded school with grass thatched buildings constructed by Rev.Fr. Ampey, a European priest.
About 35 years ago, Felex Musinguzi went to Kabaya Primary School (his first school attended in his school life) for his primary education. Less than 5% of the 2500 students who have graduated from here since 2000 have attained a breakthrough in life having performed poorly during the National Primary Leaving Examinations (P.L.E). While none earned a grade one pass, very few got grade 2, the most achieving 3rd grade. "This in turn limited their possibility of getting admitted to good schools. At the end of the day, most ended up as peasant farmers and casual labourers in the tea plantations of Bushenyi and Kabalore districts. On the other hand, the girls drop out of school, only to be married of to suitors who can at least provide them food." Observes Mr. Baryakijuka Gaston's, Chairman Parents Teacher's Association.
Zinc Silver Zinkubire, 51, is the Head Teacher of this School. He partly blames the above fate on the on the 1:56 student teacher ratio. It frustrates our 18 teachers from effectively attending to each child's needs. Even worse, the school lacks scholastic facilities where the kids can turn to for more empowerment. For instance, a library where students can broaden their knowledge. By the same token, the pupils just like their teachers are computer illiterate due to lack of computers. As such, most of them end up like half-baked products that are not competitive in the market, in this case the job market." He says
With passion and in a bid to give back to the community and his childhood school, Felex Musinguzi, the co-founder of Kazinga Tours as one of the few old boys of Kabaya Primary School that rose from grass has made an effort to turn things around for the school. First, he set out on a mission to uplift the school 7 years ago. He started off by constructing a school latrine. This followed a devastating flood disaster that struck the school in September 2017. It destroyed the latrines, a classroom block with 4 classes, killed 11 people inclusive of 6 parents and 2 pupils.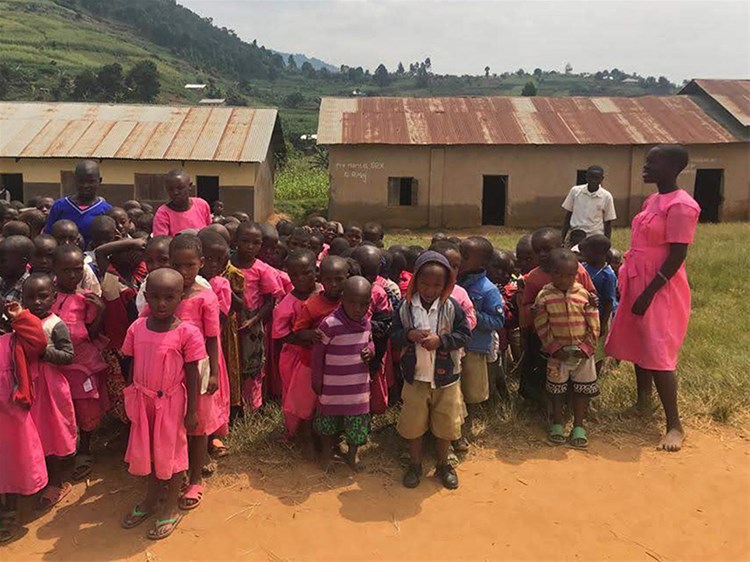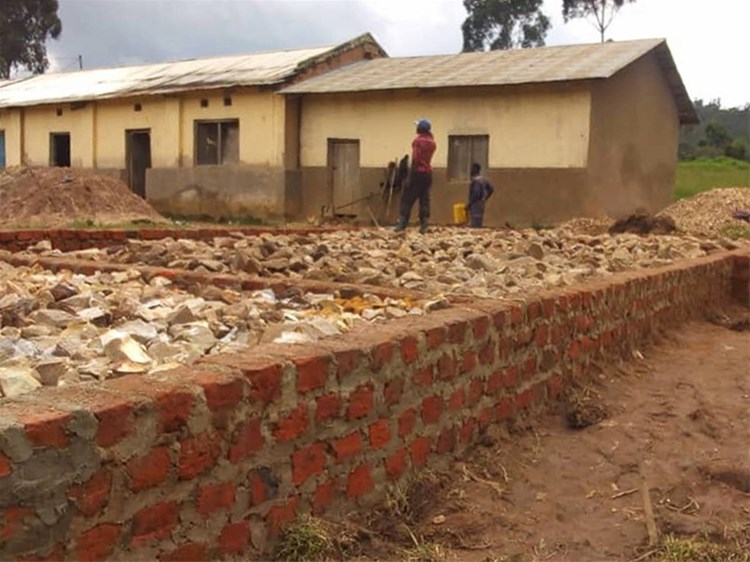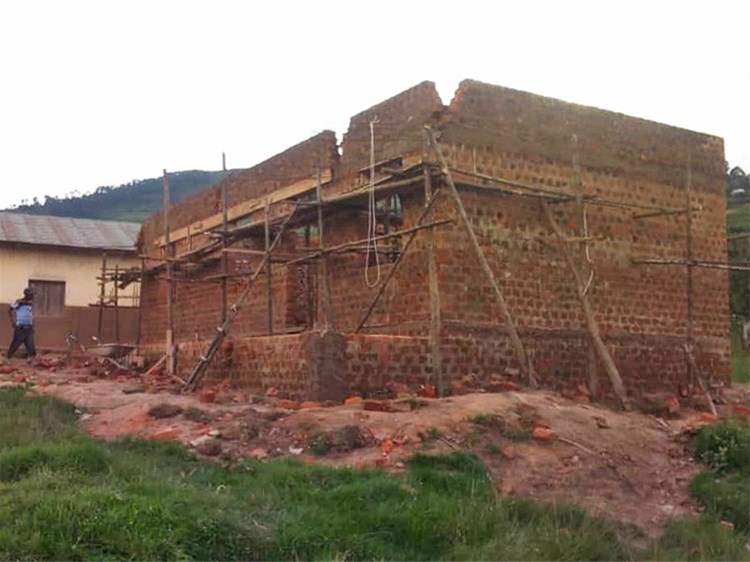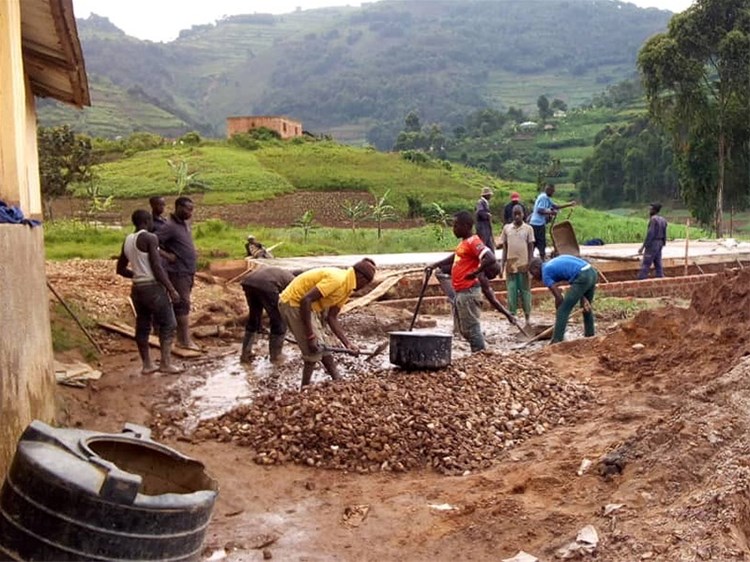 As he turned 40 in August last year, Felex Musinguzi, along with well-wishers were on a mission to build the first library for the school so as to inspire its population of 402 boys and 462 girls, totalling to 864 pupils. A building estimated to cost USD 17.500 is under construction. It features bookshelves, cupboards, seats, textbooks, and computers to give students a global outlook on things. A total of USD 10.300 was raised by Felex's friends and the well-wishers who graced the event.
By the same token, the schools P.7 candidates will always be supplied with scholastic materials and Uganda National Examination Board questioners. The move is purposed to psychologically prepare the pupils for what to expect ahead of their Primary Leaving Examinations. On the other hand, the overall objective of the library project is to broaden the pupils understanding of the curriculum beyond what the teachers are able to offer them.
The project is running and we are very happy to be part of it. You can follow the progress of the construction on the facebook page Kabaya Primary School Library Construction https://www.facebook.com/Kabaya-Primary-school-Library-Construction-110069403816849/
For our Dutch clients - your picture on canvas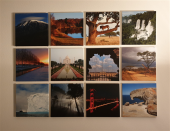 For our Dutch clients:

If you want your most beautiful picture on Canvas or Wood, you can order this via the following link:
You can order your products for a very attractive price.
Tanzania bans plastic bags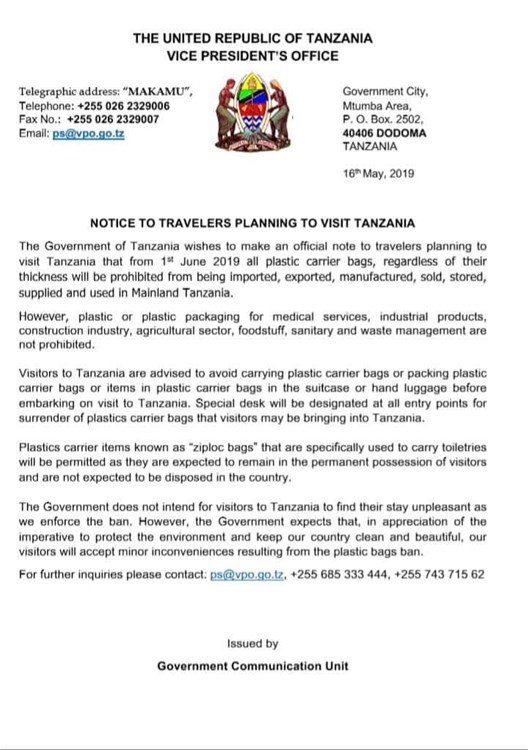 In an effort to prioritize the preservation of our environment, the Tanzanian government has taken an important measure to ban single-use plastic bags effective from 01 June 2019.

According to the official government press release, "all plastic carrier bags, regardless of their thickness are prohibited from being imported, exported, manufactured, sold, stored, supplied and used in Mainland Tanzania... "The relevant authorities shall ensure that any plastic carrier bags entered in Tanzania Mainland in contravention of these Regulations, are confiscated at the point of entry and disposed of or recycled in an environmentally sound manner."

Ziploc bags which are designed to carry toiletries will be permitted as they are expected to be in the possession of visitors and are not expected to be disposed of in the country. Any other form of plastic bags will not be permitted into the country and will need to be surrendered at
the airport or any other point of entry.

We recommend all visitors to Tanzania to be mindful of the above new regulation in order to have a smooth arrival experience and an enjoyable stay in Tanzania.
Photo Contest - Win a FREE gorilla permit!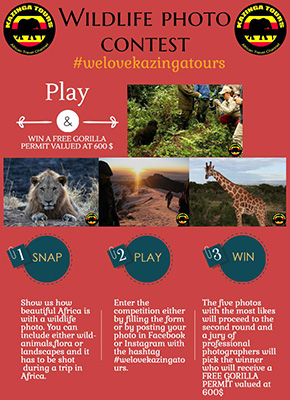 The Wildlife Photo Contest starts NOW. Share with us and with your friends the best wildlife photos you shot in Africa and win a FREE Gorilla permit (for Uganda, valued at USD 600). Show to everyone around the world how beautiful and unique is Africa and win this unique prize of tracking these beautiful in the deep Jungles of Uganda.
You can also enter the competition by posting your photo in Facebook, Twitter or Instagram with the Hashtag #welovekazingatours
You just have to share your best photos and ask your friends to show their appreciation.
#### UPDATE ### The Wildlife Photo Contest is finished. The winner will be announced soon!!
Increase price Gorilla Permits in Rwanda
The Rwanda Development Board decided to increase the price for the Gorilla Permits in Rwanda from USD 750 to USD 1.500 from 6 May 2017.
Click here to find the official annoucement.
When you also visit Nyungwe Forest and/or Akagera National Park with a minimum of in total 3 days, you will get a discount of 30% on the Gorilla Permit.
Please contact us in case of any questions.
We are proud to celebrate 10 years this year!
We are proud to celebrate 10 years this year!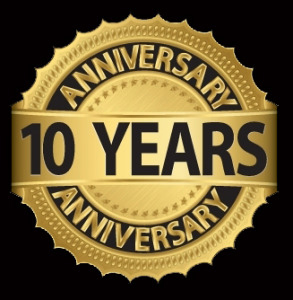 Kazinga Tours was started on 30 June 2006 by Felex Musinguzi from Uganda and Vincent van 't Hof from the Netherlands. And this is 10 years ago already! In these 10 years we have organized over 1500 trips to Uganda, Rwanda and Tanzania. And over 6000 clients enjoyed our services. The fast majority of them are very satisfied, resulting in 5 stars on TripAdvisor!

We celebrated our 10 years with a party in Kampala. Invited were all our staff members, formal staff members, guides and other important persons for Kazinga Tours.

Other Highlights from the past 10 years:
Developing interesting packages for Uganda, Rwanda and Tanzania, showing more than the standard highlights
Developing a relation with local communities, so our clients can visit them and support them
Educating our own employees in: Time Management, Communication, Email Communication
Educating our guides. Felex was rewarded for this by the government of Uganda in 2012
Opening our offices in Tanzania, Netherlands and Germany
Organizing Wildlife Photography Workshops for our clients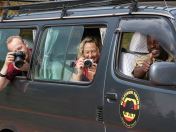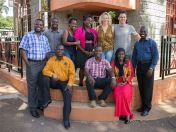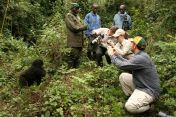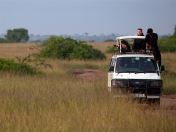 Projects to come in the coming years:
Explore Congo more and apart from organizing trips for people asking for it also start advertising for Congo
Organizing special wildlife photography trips
Developing guest lessons for the University of Kampala to teach students about tourism
Keep on improving in our services and getting more very satisfied clients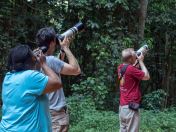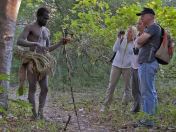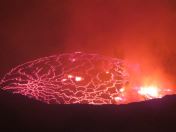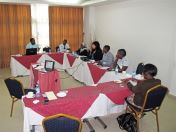 Application for Uganda Visa online
The Government of Uganda has introduced the online visa application system with effect from 01 July 2016.
When you are visiting Uganda you must apply for a visa online:
Go to the website https://visas.immigration.go.ug/
Please make sure you have the following documents in .pdf, .jpeg, .png or .bmp format: a copy of your passport, copy of recent passport size photograph and a vaccination certificate (Yellow Fever)
Fill in the form (normally you need an "ordinary" visa, single entry)
When you send the form you will immediately receive a tracking code. This code helps you to keep track of how far your application has progressed. You can check its status from this webpage
The Ugandan authorities will send you a letter in the email after they have approved your application (please check you SPAM folder too)
Print this letter and bring it with you when you arrive at the overland border or at Entebbe International Airport. You need this letter to be allowed to purchase the entree visa there for USD 50.
Some nationalities do not require a visa, please check this in advance.
Click here for the information given by the Uganda Tourism Board
Yellow Fever vaccination
The government of Uganda requires mandatory proof of Yellow Fever Vaccination for travelers 1 years of age and above.
To enlarge the official statement of the Ministery of Health, please click: page 1 - page 2.
Gorilla Permits Low Season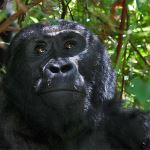 For 2016 we have a Low Season Discount for the Gorilla Permits in Uganda.
In April, May and November you can get a permit for USD 450
Click here for our Gorilla Tours
Amsterdam Fair for Special Journeys 2015

January 2015
On 10 & 11 January 2015 Kazinga Tours have been present on the Amsterdam Fair for Special Journeys (Amsterdamse Vakantiebeurs voor Speciale Reizen).
The Fair was in the Beurs van Berlage. Kazinga Tours gave the following presentations:
Fotoreis Uganda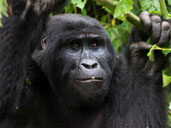 Fotoreis Kilimanjaro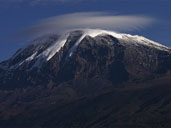 Fotoreis Tanzania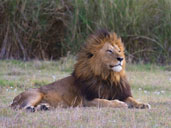 Please contact us if you have missed the presentations, and you would like to have information about it!
After genocide lions are returning to Rwanda
Seven lions, two males and five females, are being transported from South Africa and will arrive by air in Rwanda, where they will be taken and released after a two-week quarantine into the eastern Akagera National Park.
Lions will return to Rwanda for the first time in more than two decades after the endangered animal was wiped out in Rwanda's human genocide.
Lions in Rwanda were wiped out during the 1994 genocide, which left an estimated 800,000 people dead.
Fleeing refugees and displaced people occupied part of the park, with the lion being driven out or killed as people tried to protect their livestock.
As part of preparations for the re-introduction, the Akagera park team worked with nearby communities to promote harmonious co-existence with lions.
The lions are coming from "relatively small, confined reserves where it is necessary to occasionally remove surplus lions" in South Africa's KwaZulu-Natal province.
The western African lion subpopulation is listed as "critically endangered" due to over-hunting and dwindling prey.