News
For our Dutch clients - your picture on canvas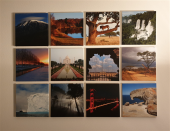 For our Dutch clients:

If you want your most beautiful picture on Canvas or Wood, you can order this via the following link:
You can order your products for a very attractive price.
Tanzania bans plastic bags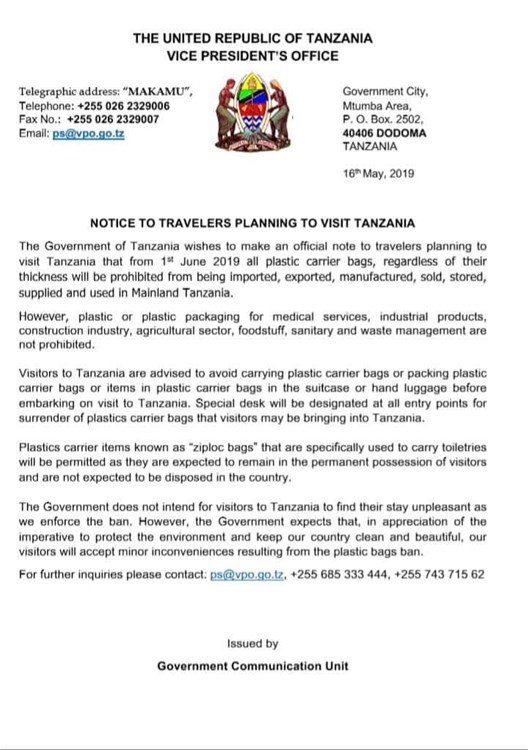 In an effort to prioritize the preservation of our environment, the Tanzanian government has taken an important measure to ban single-use plastic bags effective from 01 June 2019.

According to the official government press release, "all plastic carrier bags, regardless of their thickness are prohibited from being imported, exported, manufactured, sold, stored, supplied and used in Mainland Tanzania... "The relevant authorities shall ensure that any plastic carrier bags entered in Tanzania Mainland in contravention of these Regulations, are confiscated at the point of entry and disposed of or recycled in an environmentally sound manner."

Ziploc bags which are designed to carry toiletries will be permitted as they are expected to be in the possession of visitors and are not expected to be disposed of in the country. Any other form of plastic bags will not be permitted into the country and will need to be surrendered at
the airport or any other point of entry.

We recommend all visitors to Tanzania to be mindful of the above new regulation in order to have a smooth arrival experience and an enjoyable stay in Tanzania.
Photo Contest - Win a FREE gorilla permit!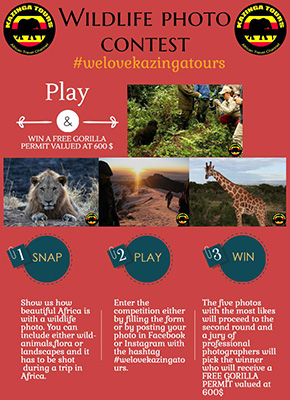 The Wildlife Photo Contest starts NOW. Share with us and with your friends the best wildlife photos you shot in Africa and win a FREE Gorilla permit (for Uganda, valued at USD 600). Show to everyone around the world how beautiful and unique is Africa and win this unique prize of tracking these beautiful in the deep Jungles of Uganda.
You can also enter the competition by posting your photo in Facebook, Twitter or Instagram with the Hashtag #welovekazingatours
You just have to share your best photos and ask your friends to show their appreciation.
#### UPDATE ### The Wildlife Photo Contest is finished. The winner will be announced soon!!
Increase price Gorilla Permits in Rwanda
The Rwanda Development Board decided to increase the price for the Gorilla Permits in Rwanda from USD 750 to USD 1.500 from 6 May 2017.
Click here to find the official annoucement.
When you also visit Nyungwe Forest and/or Akagera National Park with a minimum of in total 3 days, you will get a discount of 30% on the Gorilla Permit.
Please contact us in case of any questions.
We are proud to celebrate 10 years this year!
We are proud to celebrate 10 years this year!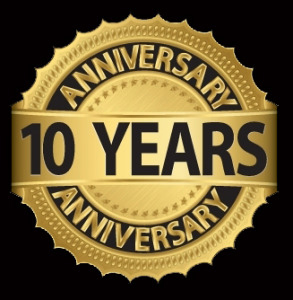 Kazinga Tours was started on 30 June 2006 by Felex Musinguzi from Uganda and Vincent van 't Hof from the Netherlands. And this is 10 years ago already! In these 10 years we have organized over 1500 trips to Uganda, Rwanda and Tanzania. And over 6000 clients enjoyed our services. The fast majority of them are very satisfied, resulting in 5 stars on TripAdvisor!

We celebrated our 10 years with a party in Kampala. Invited were all our staff members, formal staff members, guides and other important persons for Kazinga Tours.

Other Highlights from the past 10 years:
Developing interesting packages for Uganda, Rwanda and Tanzania, showing more than the standard highlights
Developing a relation with local communities, so our clients can visit them and support them
Educating our own employees in: Time Management, Communication, Email Communication
Educating our guides. Felex was rewarded for this by the government of Uganda in 2012
Opening our offices in Tanzania, Netherlands and Germany
Organizing Wildlife Photography Workshops for our clients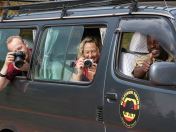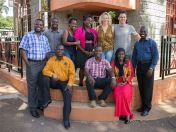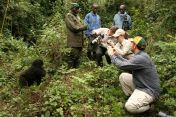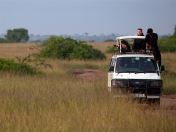 Projects to come in the coming years:
Explore Congo more and apart from organizing trips for people asking for it also start advertising for Congo
Organizing special wildlife photography trips
Developing guest lessons for the University of Kampala to teach students about tourism
Keep on improving in our services and getting more very satisfied clients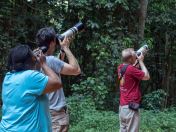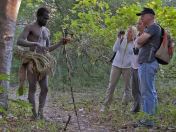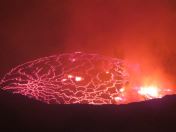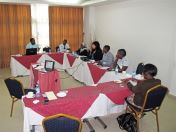 Application for Uganda Visa online
The Government of Uganda has introduced the online visa application system with effect from 01 July 2016.
When you are visiting Uganda you must apply for a visa online:
Go to the website https://visas.immigration.go.ug/
Please make sure you have the following documents in .pdf, .jpeg, .png or .bmp format: a copy of your passport, copy of recent passport size photograph and a vaccination certificate (Yellow Fever)
Fill in the form (normally you need an "ordinary" visa, single entry)
When you send the form you will immediately receive a tracking code. This code helps you to keep track of how far your application has progressed. You can check its status from this webpage
The Ugandan authorities will send you a letter in the email after they have approved your application (please check you SPAM folder too)
Print this letter and bring it with you when you arrive at the overland border or at Entebbe International Airport. You need this letter to be allowed to purchase the entree visa there for USD 50.
Some nationalities do not require a visa, please check this in advance.
Click here for the information given by the Uganda Tourism Board
Yellow Fever vaccination
The government of Uganda requires mandatory proof of Yellow Fever Vaccination for travelers 1 years of age and above.
To enlarge the official statement of the Ministery of Health, please click: page 1 - page 2.
Gorilla Permits Low Season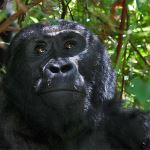 For 2016 we have a Low Season Discount for the Gorilla Permits in Uganda.
In April, May and November you can get a permit for USD 450
Click here for our Gorilla Tours
Amsterdam Fair for Special Journeys 2015

January 2015
On 10 & 11 January 2015 Kazinga Tours have been present on the Amsterdam Fair for Special Journeys (Amsterdamse Vakantiebeurs voor Speciale Reizen).
The Fair was in the Beurs van Berlage. Kazinga Tours gave the following presentations:
Fotoreis Uganda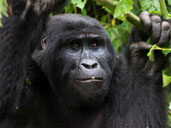 Fotoreis Kilimanjaro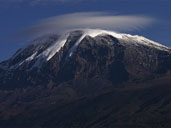 Fotoreis Tanzania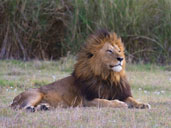 Please contact us if you have missed the presentations, and you would like to have information about it!
After genocide lions are returning to Rwanda
Seven lions, two males and five females, are being transported from South Africa and will arrive by air in Rwanda, where they will be taken and released after a two-week quarantine into the eastern Akagera National Park.
Lions will return to Rwanda for the first time in more than two decades after the endangered animal was wiped out in Rwanda's human genocide.
Lions in Rwanda were wiped out during the 1994 genocide, which left an estimated 800,000 people dead.
Fleeing refugees and displaced people occupied part of the park, with the lion being driven out or killed as people tried to protect their livestock.
As part of preparations for the re-introduction, the Akagera park team worked with nearby communities to promote harmonious co-existence with lions.
The lions are coming from "relatively small, confined reserves where it is necessary to occasionally remove surplus lions" in South Africa's KwaZulu-Natal province.
The western African lion subpopulation is listed as "critically endangered" due to over-hunting and dwindling prey.