Wildlife Photography
Taking photos of wildlife is always a challenge as many nice wildlife moments happen very unexpected and pass in seconds. So you need to be well prepared and you need to make sure you know your camera well.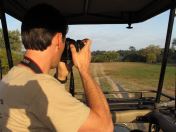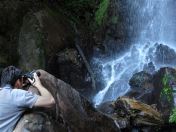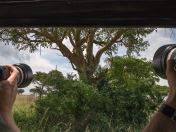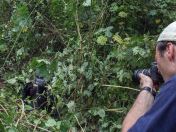 Our photographer, Vincent van 't Hof is a very experienced Wildlife Photographer. Vincent is happy to share his knowledge about Wildlife Photography. Ask any question to Vincent!
To see some more photos of Vincent go to: https://www.flickr.com/photos/vincent-wildlife/
For our Dutch and Belgian clients it is possible to get your pictures on Canvas for a discounted rate: click here!
Tours
Tours Wildlife Photography
More
More Wildlife Photography
Taking photos of wildlife is always a challenge as many nice wildlife moments happen very unexpected and pass in seconds. So you need to be well prepared and you need to make sure you know your camera well. It is also important your camera is ready at all times, including having enough battery power.
For the best results, it's important to have a good camera, with excellent long lenses. A 300mm lens is a good starting point, but longer lenses are even better, certainly for bird portraits.
All the photos on this website are made with a digital SLR camera from Canon, with lenses from 24 to 400mm. You will get the best results by using long lenses with image stabilizer, but they are also very expensive. When you have a tripod, or use a beanbag, I think also lenses without image stabilizer can do the job as well. Standard zoom lenses (75-300mm) from various manufactures are very affordable, and can do a good job too.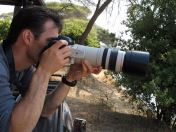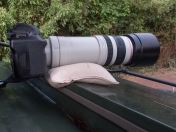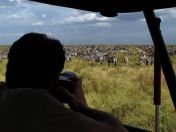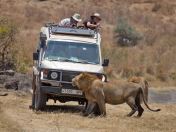 In many destinations Kazinga Tours visits, the wild animals are relatively used to vehicles and people, so exceptional chances of photography will arise. And of course our well trained guides will do their very best to show the wildlife and give you the best photo opportunities.
The animals you will get to see are wild animals, so composition is a big challenge as you cannot move your subject around or change the lightning conditions. So try different focal lengths and experiment with different apertures and shutter speeds. In general you need fast shutter speeds when you are using long lenses.
Be sure to bring enough memory cards or film, as it is very hard (if not impossible in most places) to buy these in Uganda, Rwanda and Tanzania.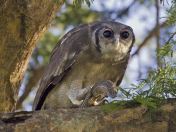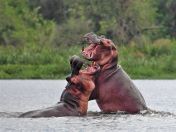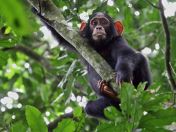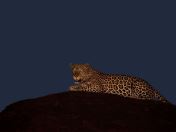 Apart from knowing your equipment and knowing how to compose a good photo, it's also important to know something about your subject. What is it's behavior, how does it move and when will it run off. And maybe above all, be patient when photographing wildlife. You never know what will happen the next moment……
This information helped me to make some of my best Wildlife shots, as you can see on this website.
If you have any questions about Wildlife Photography, please do not hesitate to contact me: vincent@kazingatours.com, I am always willing to help you!
Photo tips for good wildlife photography:
Bring 2 bodies with you to be sure one of them is always working
Bring at least 2 batteries for each camera because the possibilities of charging might be limited
Take enough memory cards with you, especially when you are taking photos of wildlife. We always tell our clients to estimate how much they need and multiply it by 2
Bring a hard disk or laptop with you to back up your photos
Think about the lenses to bring. You will need a tele lens for most wildlife photos, 200mm to 400mm or more
For landscapes you need lenses between 24mm and 50mm
For gorilla tracking and especially chimp tracking you need a bright lens (a lens which can work well in low light conditions) preferable F2.8. Most good photos are taken with a 70-200 mm F2.8 lens.
From the car it is difficult to use a tripod or monopod. Use a beanbag instead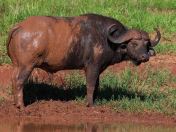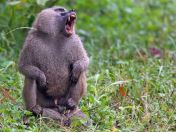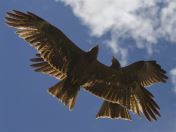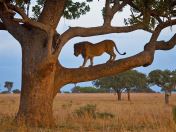 Photography from the Safari Vehicle
When you are in a car, it's very impractical to use a tripod. A good alternative is a bean bag, a small cloth bag filled with rice. This will give your camera the stability it needs to make superb shots.
Kazinga Tours´ custom made vehicles are ideal for using beanbags. Just open the roof and put your beanbag on it. Apart from 4 wheel drive, a roof that opens is one of the most important things on a good safari vehicle.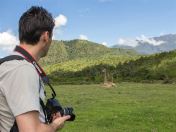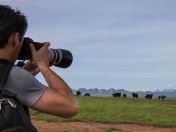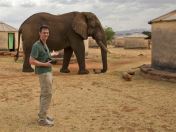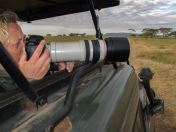 Photos
Videos
Videos Wildlife Photography
Kazinga Tours - Uganda from the Sky - Highlights
See the beautiful landscapes and animals of Uganda from the sky, filmed with a drone. This is the highlights movie, please look at the videos from the specific areas as well. Places visited with our drone: Murchison Falls, Kibale, Queen Elizabeth, Lake Mutanda, Lake Bunyonyi and Lake Mburo National Park.
Kazinga Tours - Lake Mburo NP From The Sky
In this video we explore the beautiful Lake Mburo National Park from the Sky. On this day, we were the only ones who saw the giraffes.
Kazinga Tours - Murchison Falls Waterfall from the Sky
We explored the amazing Murchison Falls Waterfall from the sky! With our drone we were able to make unique photos and videos. From the main waterfall which is visible from the boat and top of the falls, but also from the hidden second waterfall. Please enjoy flying on top of the mighty waterfall in the Nile!
Kazinga Tours - Mountain Biking in Uganda
Uganda is a great place for Mountain Biking! We explored Lake Mburo National Park on our MTB and enjoyed it a lot. See all the zebras, Impalas, Ankole Long-Horned Cattle and beautiful nature. We used cameras on our bikes and a drone to film us from above.
Kazinga Tours – Murchison Falls National Park
Murchison Fall National Park is one of the best national parks in Uganda. See the spectacular Murchison Falls, a huge waterfall in the Nile. Murchison Falls is home to the big 4: Elephants, Buffalos, Lions and Leopards.
Kazinga Tours – Murchison Falls National Park by drone
We explored the amazing Murchison Falls National Park with our drone! We saw the beautiful landscapes and a lot of animals from the sky. Most special were the elephants playing in the water, the hippo with fish around him and the silhouettes of giraffes and elephants. Please enjoy flying with us.
Kazinga Tours – Queen Elizabeth National Park
Queen Elizabeth National Park is a spectacular national park in Western Uganda. It is home to the Kazinga Channel, a natural channel which is believed to have the highest population of hippos. Queen Elizabeth National Park is also home of many animals including the Big 4: Elephants, Buffalos, Lions and Leopards. In the Southern sector of the park, in Ishasha, tree climbing lions can be found.