About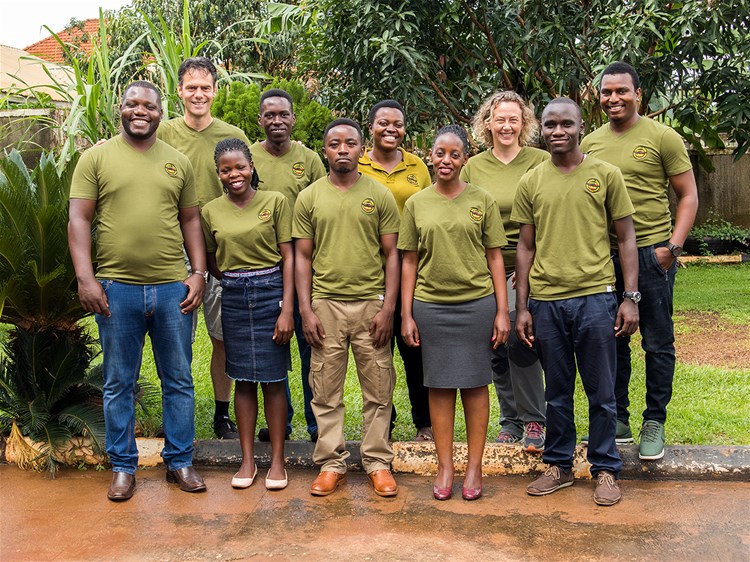 We are Kazinga Tours!!
We organize trips to Uganda, Rwanda and Tanzania. We are specialists in these countries and we have an office in Kampala from where we organize trips. We also have an office in Germany and in the Netherlands.
Kazinga Tours was started in 2006 by Felex Musinguzi from Uganda and Vincent van 't Hof from the Netherlands. Felex studied Tourism in Entebbe (Uganda) and Vincent is a fanatic Wildlife Photographer from the Netherlands. Together they started Kazinga Tours and wanted to do it different than many other safari companies.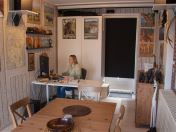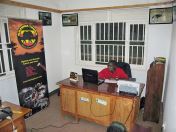 More
Kazinga Tours
They were both really nature lovers and really interested in showing the country to other people. So Kazinga Tours developed a working method to give clients the WOW effect after a trip. Not just show them the country and wildlife, but really do the best for every client, within the time scale, budget and interest of the client. Including contact with the local People of Uganda. Kazinga Tours became very successful with this approach and within a few years Kazinga Tours was among the biggest and best Travel Companies in Uganda.
In 2007 Rwanda was added to the portfolio and in 2009 Tanzania was added to the portfolio of Kazinga Tours, bringing in 1 new partner, Romeo Klueger from Germany.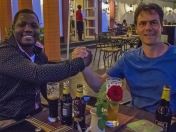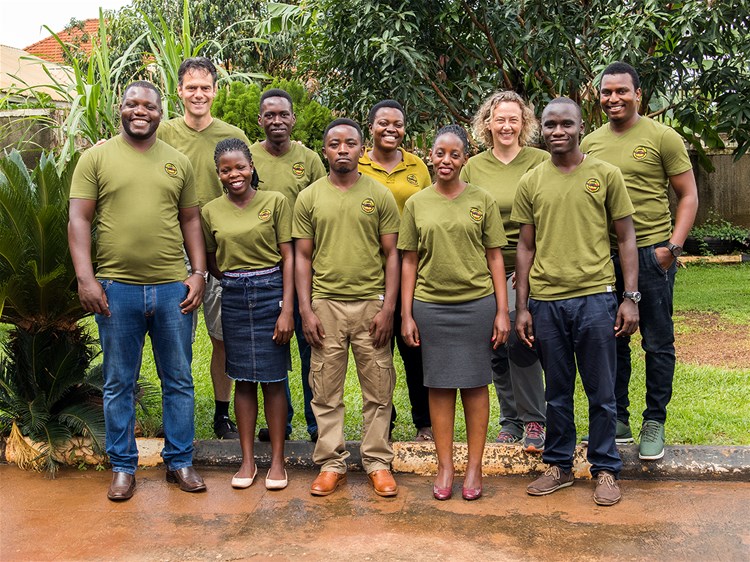 Our Team
Our Team
Our Team in Uganda is ready for you. When you send us an inquiry our team gets on it right away, so email us at: mail@kazingatours.com
Apart from helping clients to compile and organize the best trip, our guides are the most important persons in the company! So in 2009 we started to educate our guides ourselves. We teach them in wildlife spotting, tourism, general knowledge about their country, safe driving and how to handle different types of clients in a good way. Felex was rewarded by the government of Uganda for this subject in 2010.
So we can truly say: Our guides speak fluent English, are very skilled and helpful and have excellent knowledge about their country and wildlife. We also employ German, French, Spanish and Dutch speaking guides. We are ready to give you the best safari adventure possible!
We use our own 4WD custom made safari vehicles with a roof that completely opens to provide a 360 degree view, ideal for safaris.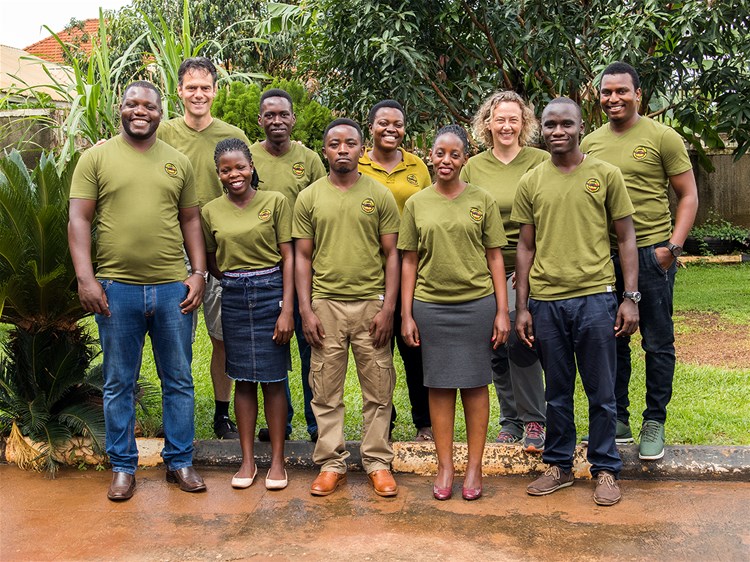 Uganda Office
Check out our standard itineraries or make an itinerary yourself!!
History
History of Kazinga Tours
Kazinga Tours was started in 2006 by Felex Musinguzi from Uganda and Vincent van 't Hof from the Netherlands. Felex studied Tourism at the Nkumba University in Entebbe and is a specialist in tourism and in Uganda and Rwanda. Vincent is a fanatic Wildlife photographer who studied Business Administration in the Netherlands. Vincent traveled all over the world to make Wildlife Photographs. The best place in the world to do so is East Africa. And this is what Vincent brought to Uganda.
During Vincent's trip to Uganda in 2006 he met Felex, who was the driver/guide. Right away Vincent noticed Felex was very serious and knowledgeable. The car and trip were organized by another company. The trip was okay, but could be done so much better. The vehicle was not the best for safaris and the program did not bring all the things Vincent wanted to see as a wildlife photographer. Luckily the excellent driver guide (Felex) did his very best to change the trip and make the best out of it.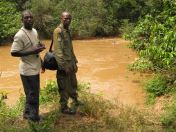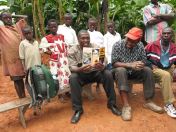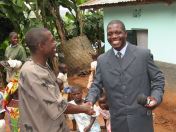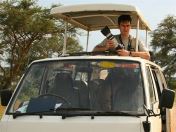 Felex and Vincent had a lot of time to talk with each other and their ideas about tourism where the same. During the trip they decided to start a new company together, Kazinga Tours! This company should be different than other companies. Uganda is a great destination and every trip for every client should be the best trip, depending on their interest, time and budget. This is what they brought into practice. And with success, within a few years Uganda was among the best and biggest companies in Uganda.
Felex originally comes from Southern Uganda, Kabale region. So to add Rwanda to the portfolio was a logical next step. So in February 2007 Felex and Vincent did their first fam. trip to Rwanda. This trip was a success and Rwanda was added as a destination. During trip we met Vincent from Rwanda, who is our representative there. Vincent from Rwanda is based in Kigali.
During this trip Vincent from The Netherlands was also present at the baptism of Felex his daughter.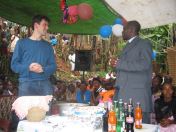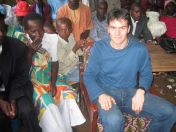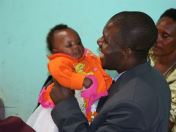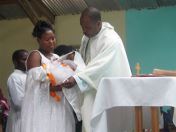 In 2008 Felex and Vincent met Romeo Klueger from Germany. Romeo added Uganda and Rwanda to his portfolio of trips and began to sell it successfully to the German market.
In 2009 Felex, Vincent and Romeo went to Tanzania for a fam trip. Tanzania was a great destination to add to the Kazinga Tours Portfolio.
Kazinga Tours developed itself into real specialists of these 3 countries: Uganda, Rwanda and Tanzania. We all went around these countries many times to make sure we could offer the best in our trips for clients. And Vincent as a fanatic Wildlife Photographer went to all corners of these countries to make good photos to show our clients what to expect.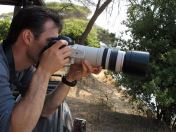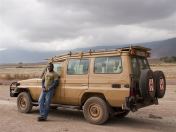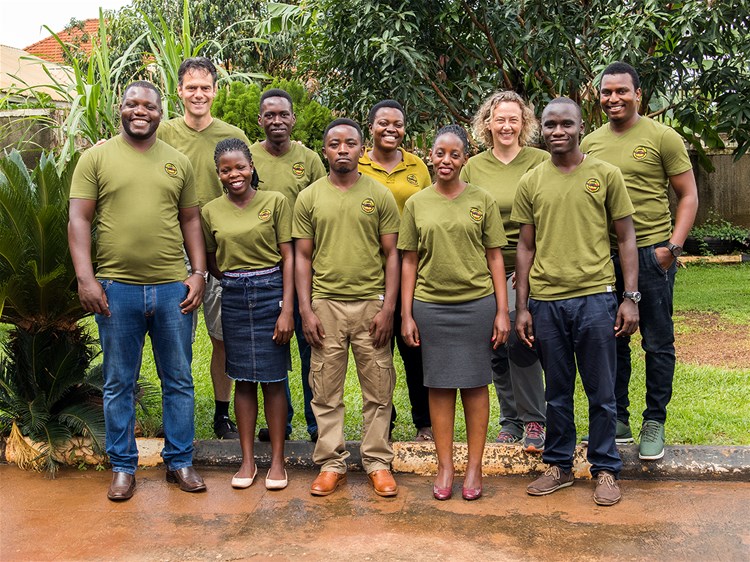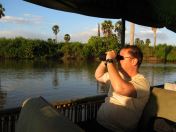 Values
Values of Kazinga Tours
Kazinga Tours Ltd. is a Ugandan Tours and Safari Company established to deliver an enriching responsible African holiday experience for their customers, with offices in Uganda, Germany and the Netherlands. Kazinga Tours Ltd. cares about preserving the environment and natural resources, respects local customs and practices, cares about the needs of the local people and wants to give their customers more than the average package deal.
Kazinga Tours Ltd. values good customer care, integrity and honesty, credibility, reliability, safety, quality service, enthusiasm and accessibility. Kazinga Tours Ltd. only uses custom designed safari vehicles, ideal for safaris and comfort for driving on safari roads.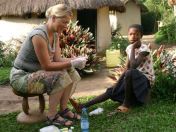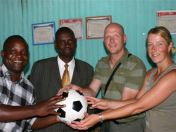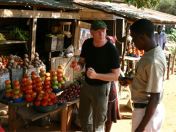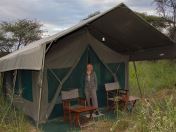 We are specialists in planning:
Safaris (game drives)
Gorilla tracking
Chimpanzee tracking
Bird watching safaris
Photo safaris
Hiking Trips to Kilimanjaro, Mt. Meru and the Rwenzori Mountains
Cultural tours
Wildlife tours
Tailor made tours
Holidays and volunteer trips
Educational and student trips
Beach holidays in Zanzibar and along the shores of Tanzania
Meeting the local people
We offer:
Unforgettable wildlife experiences
Excellent and very knowledgeable guides
Custom designed four-wheel drive vehicles
Delicious cuisine and friendly people
The type of accommodation you want, from camping to medium to very luxurious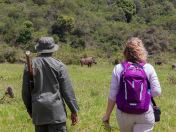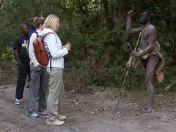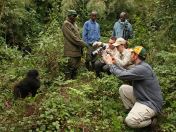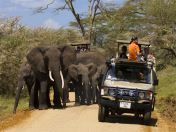 Our aim is to organize trips which give our guests the best African Wildlife experience. We put into practice the numerous requests of our clients to arrange some of the finest trips in Uganda, Rwanda and Tanzania. We offer a range of exciting journeys and are proud to offer affordable and customized Safari options for your Ugandan, Rwandan or Tanzanian holiday. You can personalize the offered tours, or arrange your own tours with us, based on your interest, budget, time scale and other requirements
The tours and safaris we offer give you access to the most beautiful parts of Uganda, Rwanda and Tanzania.
Whether it is a luxury lodge safari, staying in the best accommodations this part of the world has to offer or one of our budget trips that stay in thatched style rooms or even camping in some of the most scenic sites under the great African sky, we will make your safari a very memorable time.
Kazinga Tours was rewarded by the Tourism Board for training their own staff and guides.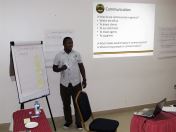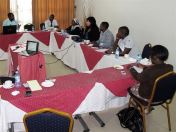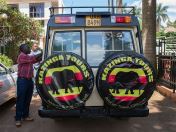 Please do not hesitate to inquire about our Tours or Tailor made safaris, we are always happy to help any Traveler/tourist and researcher who wants to know about Uganda, Rwanda and/or Tanzania. We also give free travel information to anybody inquiring.
Please do not hesitate to contact us: mail@kazingatours.com
Terms and Conditions
Terms and Conditions