About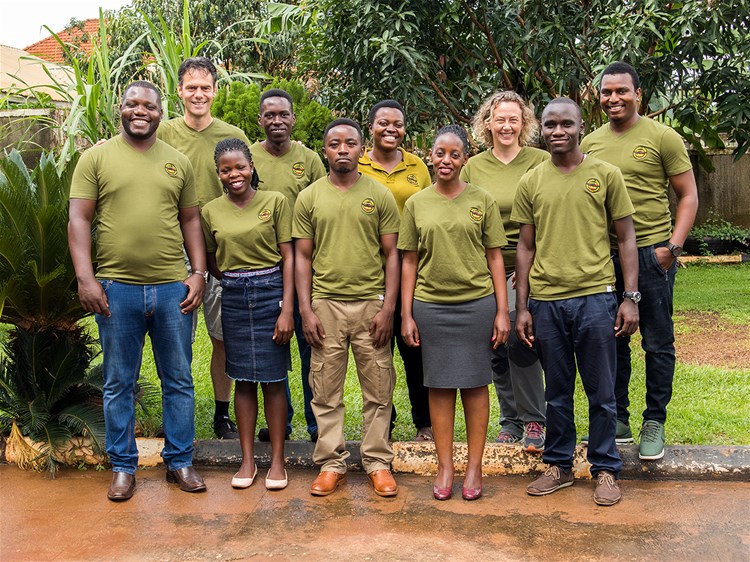 We are Kazinga Tours!! We organize trips to Uganda, Rwanda, Kenya and Tanzania. And for really experienced travelers we also offer Congo. We are specialists in these countries and we have an office in Kampala from where we organize trips. We also have an office in Germany and in the Netherlands.
Kazinga Tours was started in 2006 by Felex Musinguzi from Uganda and Vincent van 't Hof from the Netherlands. Felex studied Tourism in Entebbe (Uganda) and Vincent is a fanatic Wildlife Photographer from the Netherlands. Together they started Kazinga Tours and wanted to do it different than many other safari companies.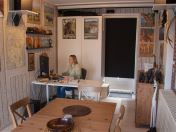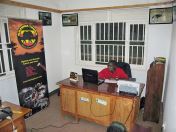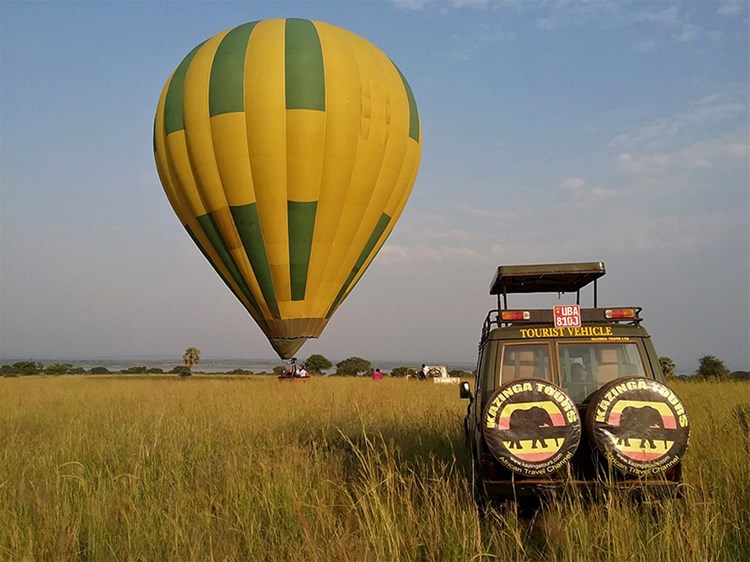 See Our Team for our personal profiles.
Our Team
Our Team
Our Team is ready for you. When you send us an inquiry our team gets on it right away, so email us at: mail@kazingatours.com
Apart from helping clients to compile and organize the best trip, our guides are the most important persons in the company! So in 2009 we started to educate our guides ourselves. We teach them in wildlife spotting, tourism, general knowledge about their country, safe driving and how to handle different types of clients in a good way. Felex was rewarded by the government of Uganda for this subject in 2010.
So we can truly say: Our guides speak fluent English, are very skilled and helpful and have excellent knowledge about their country and wildlife. We also employ German, French, Spanish and Dutch speaking guides. We are ready to give you the best safari adventure possible!
We use our own 4WD custom made safari vehicles with a roof that completely opens to provide a 360 degree view, ideal for safaris.

---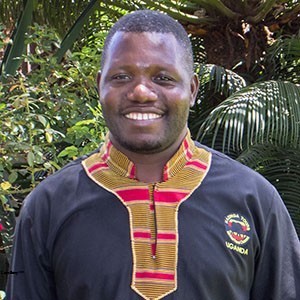 Felex Musinguzi is one of the co-founders of Kazinga Tours and Managing Director of the Uganda office. Felex his passion is to give clients the best possible holiday experience, within their interest, budget and time. Felex and Kazinga Tours' aim is to make al the clients we receive very happy.
Felex his story is remarkable: Felex was born in a small village near Lake Bunyonyi. It was difficult to pay all the school fees, but from an age of 14, he was supported by an American lady, whose son visited Uganda. She paid for his school fees until Felex graduated for his University study in Tourism. After that Felex started his own company, together with Vincent from the Netherlands, and the rest is history.
Apart from organizing fantastic trips for our clients, Felex also wants the local communities and people of Uganda to benefit from Kazinga Tours. So Felex made sure local communities were supported and Felex did also set up a training program for guides, where many of today's guides from Kazinga Tours were trained from.
---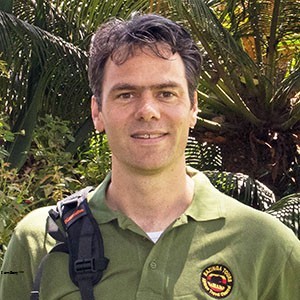 Vincent van 't Hof from the Netherlands is one of the co-founders of Kazinga Tours and he is our Wildlife Photographer. Vincent made wildlife photos in all continents of the world, but kept on coming back to the best continent for wildlife: Afrika. And in June 2006, Vincent was in Uganda were he met Felex Musinguzi. Together they started Kazinga Tours and the rest is history.
In the past 15 years Vincent visited Africa over 25 times and he made many good photos during these trips. So if you need advice or information about (Wildlife) Photography he is happy to help you! Vincent can also give very detailed information about specific animals or photos. So do not hesitate to send him an email: vincent@kazingatours.com
Vincent also gives workshops about Photography and Wildlife Photography and his knowledge is put in Kazinga's standard trips to make sure people can make the best photos during these trips.
---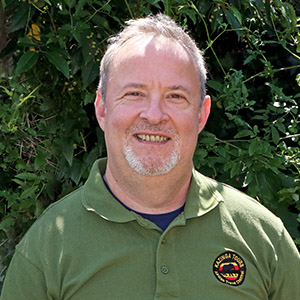 Romeo Klüger from Germany has a big track record in tourism. He is selling and organizing trips to various destinations for over 25 years. Romeo is specialist in compiling special trips, including different locations and countries and or for specific goals. Romeo speaks English, Romanian and German, so German speaking clients can communicate with him in their local language. Romeo joined Kazinga Tours in 2008.
Romeo fell in love with Africa during his first trip to Kenya in 2006. And ever since then, to visit Africa is always special and interesting, even after visiting for over 15 times. Romeo's passion is wildlife and nature.
---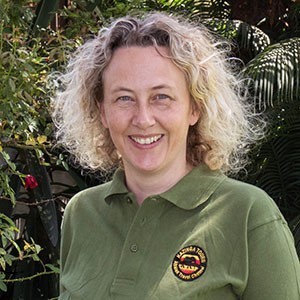 Patricia Hoeve is our Office Manager in the Netherlands. Patricia fell in love with Africa, its wildlife, sceneries and very friendly people. Patricia joined the Kazinga team in 2013 and Uganda, Rwanda and Tanzania several times since then. Patricia is specialist in compiling interesting tours. Patricia is a also a nature lover and her passion is to make photos of wildlife, landscapes and the local people. Apart from English Patricia also speaks Dutch, so our Dutch speaking clients can also email her in their native language.
Patricia is responsible for Marketing and Operations and does sales, in particular for our Dutch speaking clients. Apart from that Patricia is also the webmaster for our nice website.
---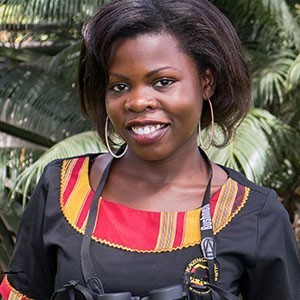 Mariam Nakirija first joined Kazinga Tours as a trainee in 2015 and 2016, as part of the Kazinga Tours Trainee Program. Mariam was one of the best trainees, so eager to learn and hardworking. Only satisfied when a job was done really well. So in 2017, we were very happy she joined the Kazinga Tours team! Mariam started as Reservations Officer. She organized all trips, and in case there was no availability for one of our clients, she did not rest until she had found a good solution. And during these years, Mariam took the opportunity to travel a lot through Uganda and Rwanda. After her graduation in 2018, Mariam joined the Kazinga Tours sales team in 2018. Mariam is now responsible for client inquiries and packages to Uganda and Rwanda.
Mariam's passion is traveling. She loves going on safari, visiting new countries and destinations, and meeting and interacting with people of different cultures. It makes Mariam very happy when she sees prospects turn into happy clients! So send her an inquiry and she gets on it right away!

---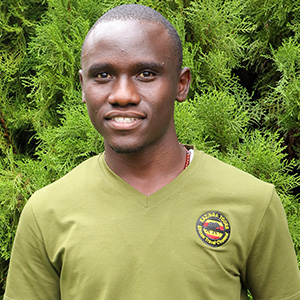 Dennis Ntanda from Uganda is our Reservations Manager. He is the one who arranges these beautiful trips with the lodges and other providers. Dennis has an endless passion for tourism and he seeks to inspire clients, workmates and other counterparts to look beyond their intended destinations. For Dennis it is important that the clients feel at home during their stay in Uganda, Rwanda, Tanzania and Congo.
Dennis started as a trainee in Kazinga Tours in 2017 and after getting some experience it turned out he was very focused and eager to learn. So we happily recruited him as our Reservations Manager in Kazinga Tours. Dennis is interested in trying out new things, travelling to new destinations and assisting the people in need with the resources in his limit.

---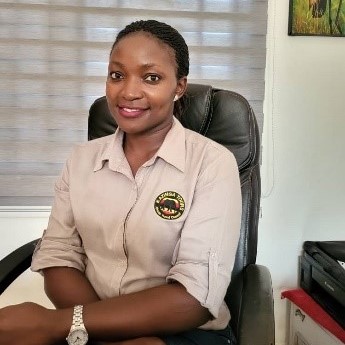 Maria Austen from Uganda is also a member of ouf Kazinga sales team. She is a proud African child, born and raised in Kampala-Uganda. Growing up with parents who were adventure enthusiasts, she had a chance to explore most parts of her country.

Working as Tour Consultant for Kazinga Tours has been one of the best decisions I have made in my career, she says. Reflecting back to her educational background, as a social scientist, she recognizes that each individual is unique thus different reasons for traveling. she gives much attention to both big and small details which has put her ahead. Her enthusiasm for planning these African adventure holidays gives her enormous animation.

---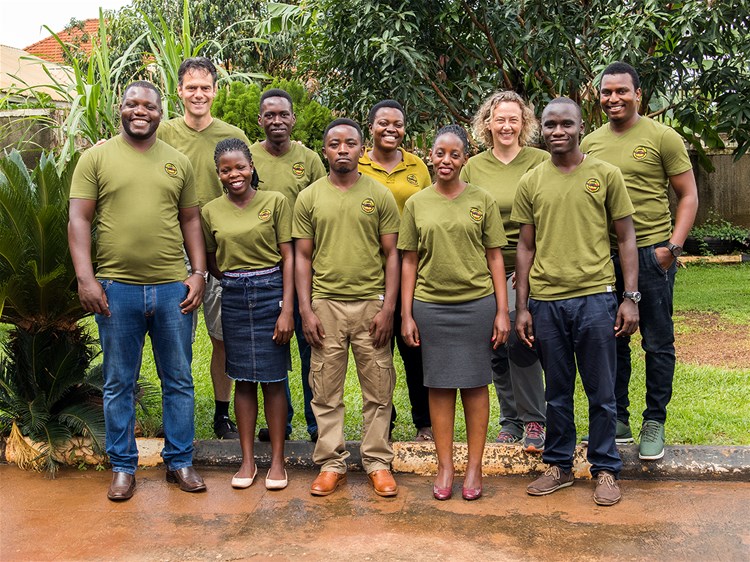 We are happy to help you with your trip to East Africa. Just tell us what you want to do, where you want to go and we will get on it right away:
More
Kazinga Tours
They were both really nature lovers and really interested in showing the country to other people. So Kazinga Tours developed a working method to give clients the WOW effect after a trip. Not just show them the country and wildlife, but really do the best for every client, within the time scale, budget and interest of the client. Including contact with the local People of Uganda. Kazinga Tours became very successful with this approach and within a few years Kazinga Tours was among the biggest and best Travel Companies in Uganda.
In 2007 Rwanda was added to the portfolio and in 2009 Tanzania was added to the portfolio of Kazinga Tours, bringing in 1 new partner, Romeo Klueger from Germany.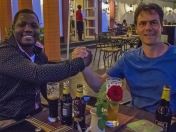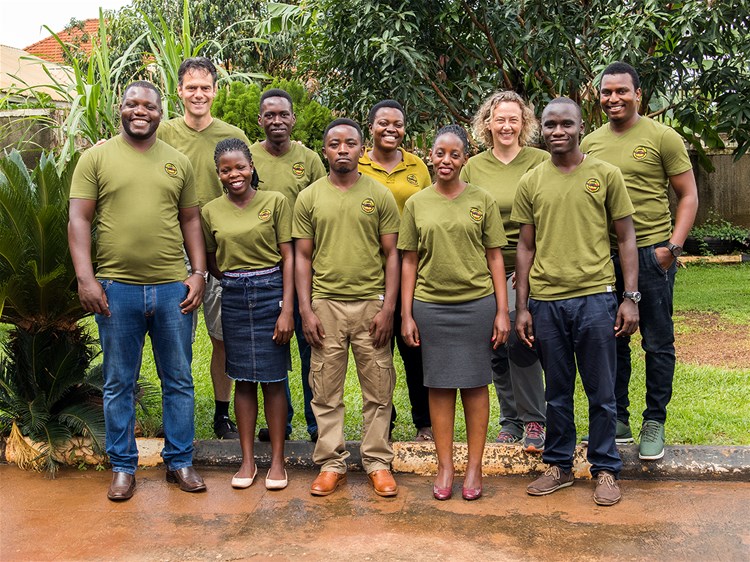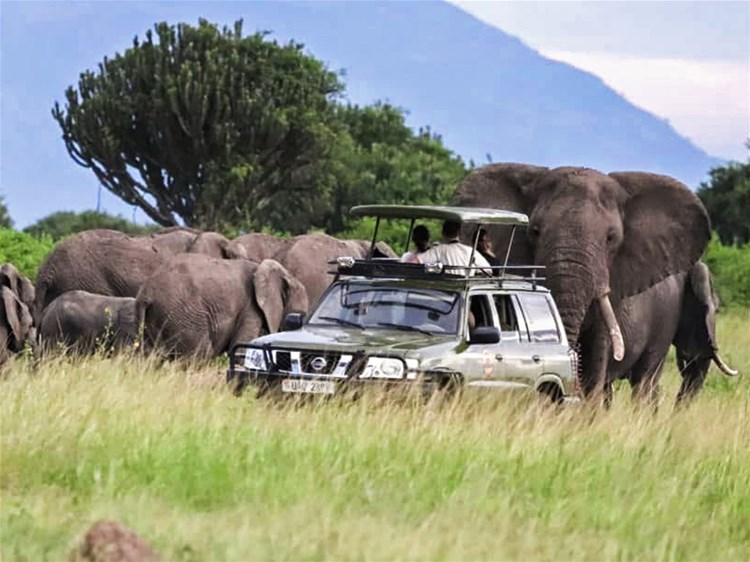 History
History of Kazinga Tours
Kazinga Tours was started in 2006 by Felex Musinguzi from Uganda and Vincent van 't Hof from the Netherlands. Felex studied Tourism at the Nkumba University in Entebbe and is a specialist in tourism and in Uganda and Rwanda. Vincent is a fanatic Wildlife photographer who studied Business Administration in the Netherlands. Vincent traveled all over the world to make Wildlife Photographs. The best place in the world to do so is East Africa. And this is what Vincent brought to Uganda.
During Vincent's trip to Uganda in 2006 he met Felex, who was the driver/guide. Right away Vincent noticed Felex was very serious and knowledgeable. The car and trip were organized by another company. The trip was okay, but could be done so much better. The vehicle was not the best for safaris and the program did not bring all the things Vincent wanted to see as a wildlife photographer. Luckily the excellent driver guide (Felex) did his very best to change the trip and make the best out of it.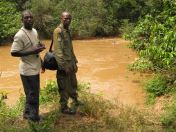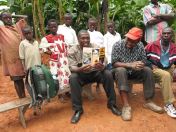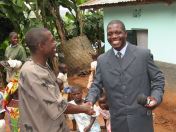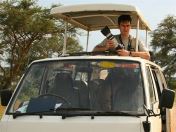 Felex and Vincent had a lot of time to talk with each other and their ideas about tourism where the same. During the trip they decided to start a new company together, Kazinga Tours! This company should be different than other companies. Uganda is a great destination and every trip for every client should be the best trip, depending on their interest, time and budget. This is what they brought into practice. And with success, within a few years Uganda was among the best and biggest companies in Uganda.
Felex originally comes from Southern Uganda, Kabale region. So to add Rwanda to the portfolio was a logical next step. So in February 2007 Felex and Vincent did their first fam. trip to Rwanda. This trip was a success and Rwanda was added as a destination. During trip we met Vincent from Rwanda, who is our representative there. Vincent from Rwanda is based in Kigali.
During this trip Vincent from The Netherlands was also present at the baptism of Felex his daughter.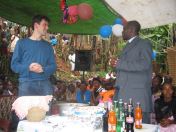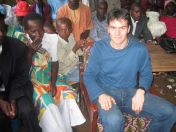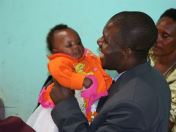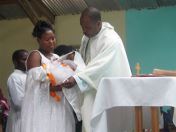 In 2008 Felex and Vincent met Romeo Klueger from Germany. Romeo added Uganda and Rwanda to his portfolio of trips and began to sell it successfully to the German market.
In 2009 Felex, Vincent and Romeo went to Tanzania for a fam trip. Tanzania was a great destination to add to the Kazinga Tours Portfolio. Since then, we have shown many people the Great Migration and the quieter and more unspoilt south of Tanzania. And for the more adventurous, we organize trips to the top of Kilimanjaro, the roof of Africa.
Although the most famous and most visited parks of Tanzania are the Serengeti and the Ngorongoro Crater. Tanzania is home to interesting tribes, such as the Maasai and the Hadzabe (bushman).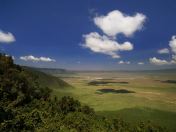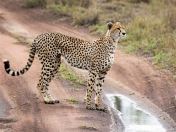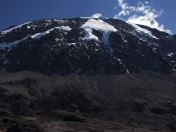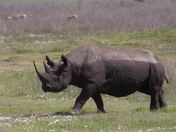 In 2014, we started with Congo, for the really adventurous travellers! Especially to see the Nyiragongo volcano, a lava lake that provides spectacular images, especially in the dark. In addition, in Congo you can see the Mountain gorillas in Virunga National Park and even more special, the Eastern Lowland Gorillas in Kahuzi Biega National Park.
Congo has vast areas of jungle with unique species. Like The Forest Elephant, Bongo and Okapi, the forest Giraffe.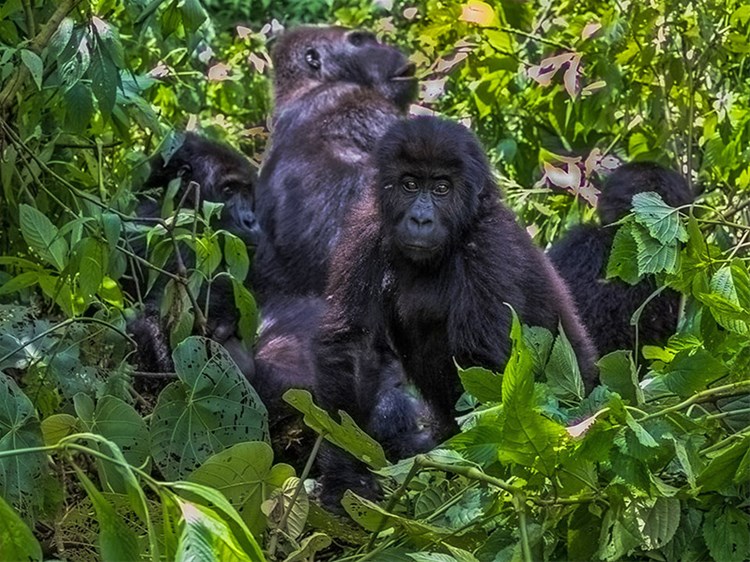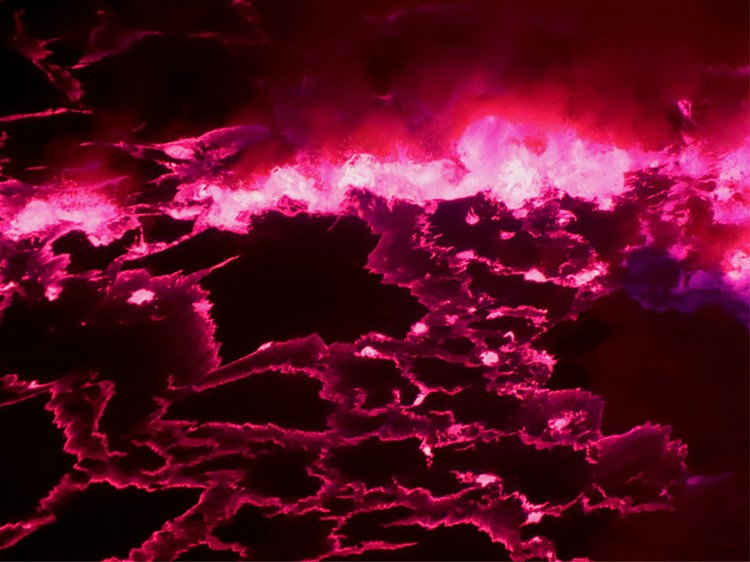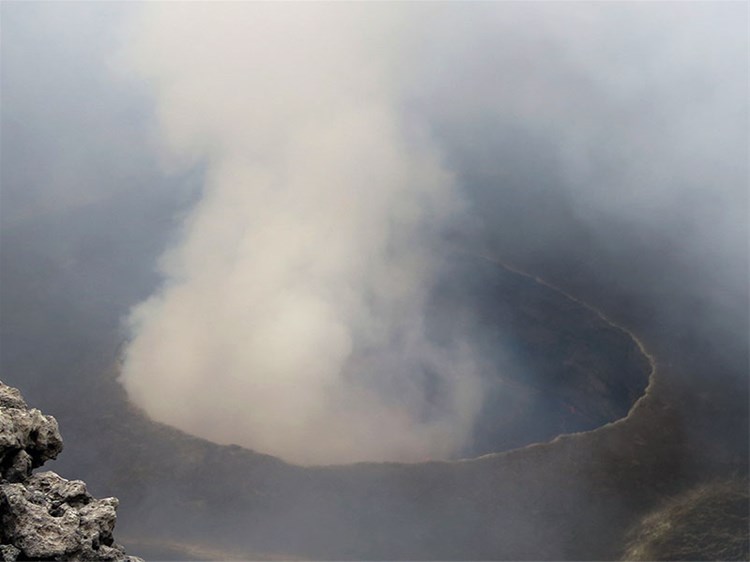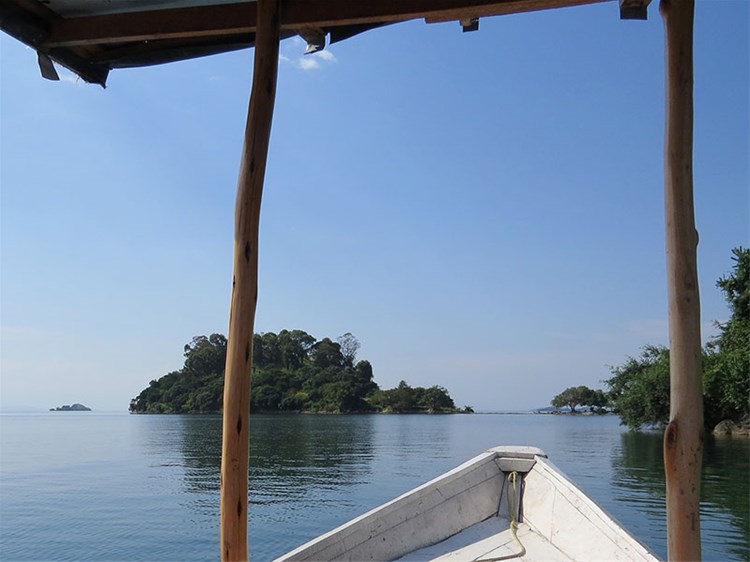 In 2019 we added Kenya as a destination, after various fam trips, to make sure we are also specialists for Kenya, using our own ground handler.
Kenya is famous for the Masai Mara, with enormous herds of wildebeest and zebra. The open landscape also makes it easy to see predators such as lions, leopards and cheetahs. Another highlight of Kenya is Amboseli National Park, with great scenery of Mt. Kilimanjaro. The most special national park is Samburu, with the Samburu special 5, Grevy's zebra, the Somali ostrich, reticulated giraffe, the long-necked gerenuk and the beisa oryx
Kenya also has interesting and colorful tribes, like the Maasai and Samburu.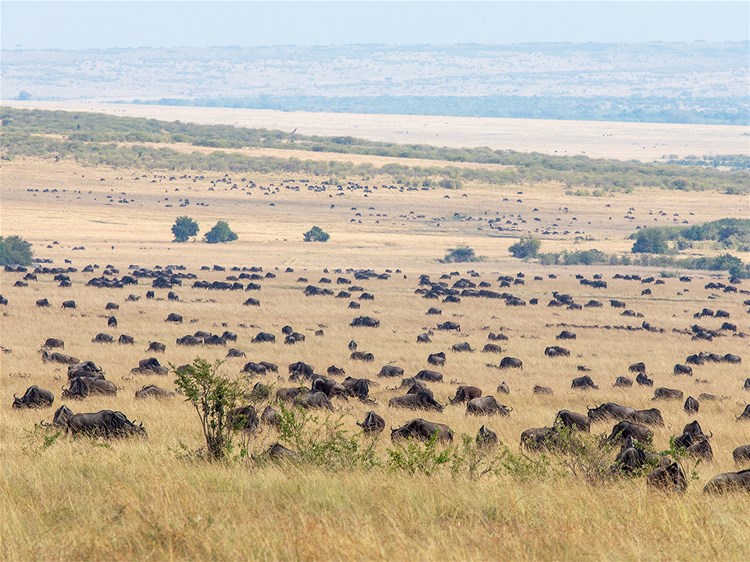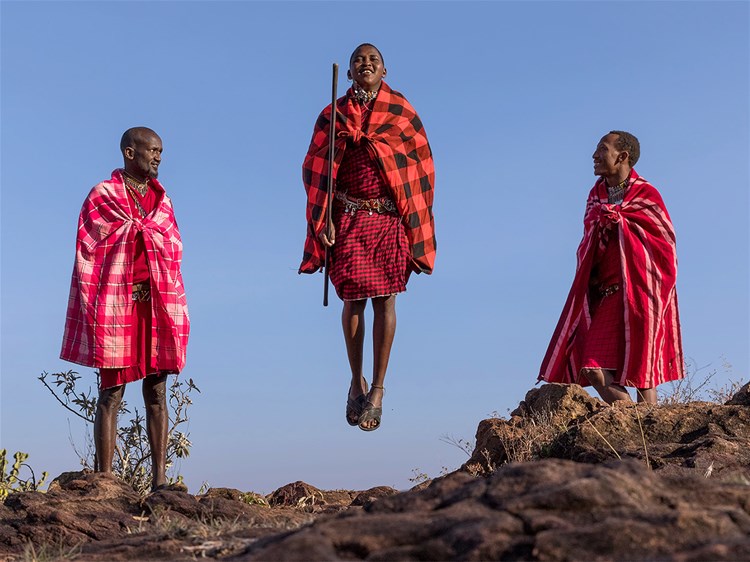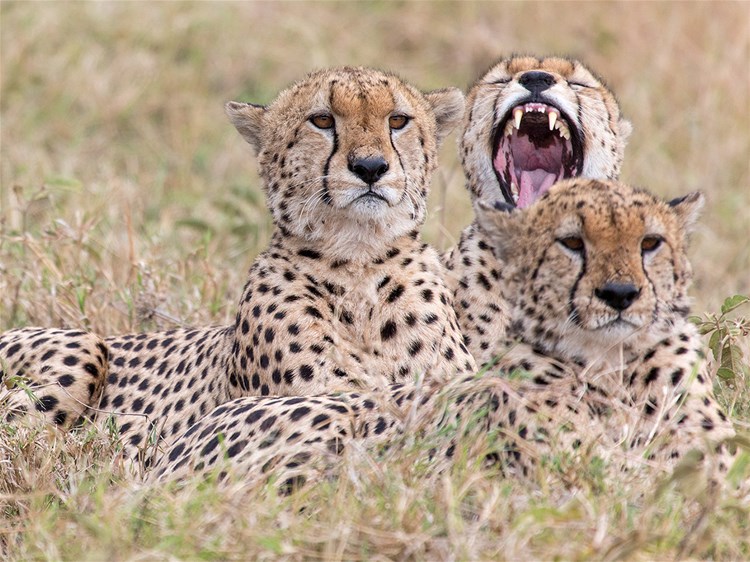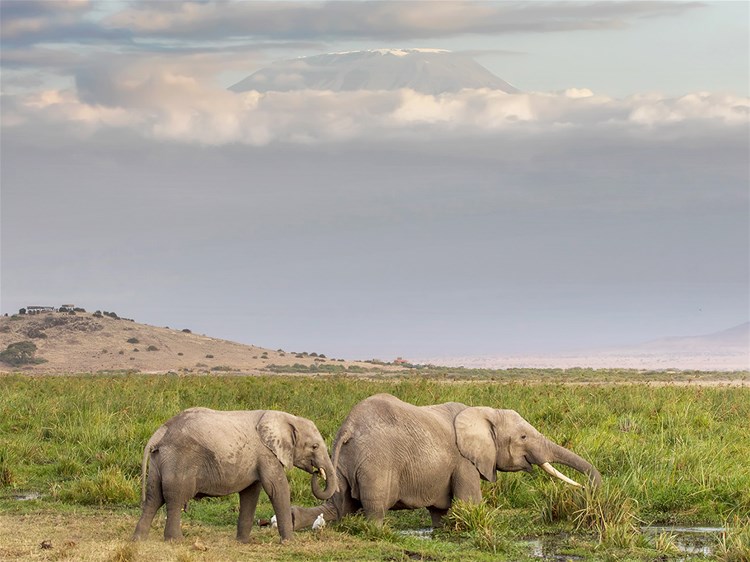 Kazinga Tours developed itself into real specialists of these 4 countries: Uganda, Rwanda, Kenya and Tanzania. We all went around these countries many times to make sure we could offer the best in our trips for clients. And Vincent as a fanatic Wildlife Photographer went to all corners of these countries to make good photos to show our clients what to expect.
And apart from that, we offer something special, for really adventurous people: Congo.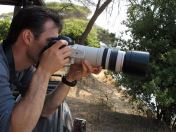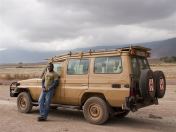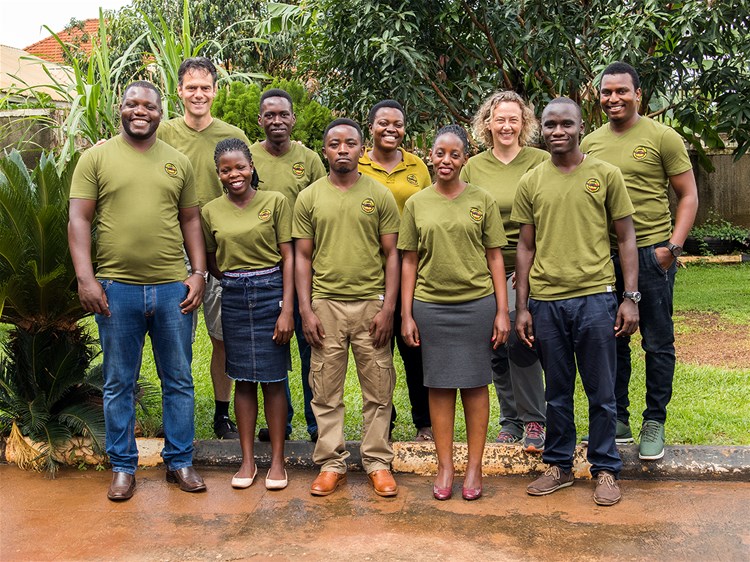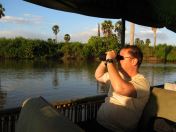 Values
Values of Kazinga Tours
Kazinga Tours Ltd. is a Ugandan Tours and Safari Company established to deliver an enriching responsible African holiday experience for their customers, with offices in Uganda, Germany and the Netherlands. Kazinga Tours Ltd. cares about preserving the environment and natural resources, respects local customs and practices, cares about the needs of the local people and wants to give their customers more than the average package deal.
Kazinga Tours Ltd. values good customer care, integrity and honesty, credibility, reliability, safety, quality service, enthusiasm and accessibility. Kazinga Tours Ltd. only uses custom designed safari vehicles, ideal for safaris and comfort for driving on safari roads.
Our aim is to make our destinations benefit of the clients we bring, with a minimal social and environmental impact. We care about nature, natural resources, the environment and the welfare of the local communities.
As Kazinga Tours we are supporting local projects and initiatives to improve the environment and make the local people benefit. Examples of programs we support:
Taibah International School: We have trainees from that school on a regular basis
Kabaya Primary school in Rubanda: We have founded a foundation which created a library for this school, including computers, books and the building. Itis maintained with regular support from Kazinga Tours
Chris Roberts Forest Foundation: Kazinga Tours will support this newly established project as soon as it is up and running. the aim of this protect is to re-forest the area around Kibale Forest
We pay our staff members a good salary and give them the right training to do their job well and try to educate for future jobs and development as well.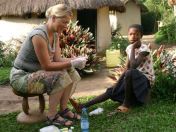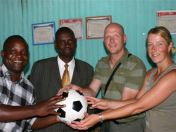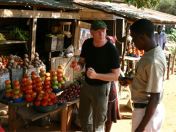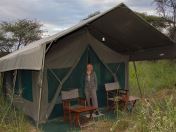 We are specialists in planning:
Safaris (game drives)
Gorilla tracking
Chimpanzee tracking
Bird watching safaris
Photo safaris
Hiking Trips to Kilimanjaro, Mt. Meru and the Rwenzori Mountains
Cultural tours
Wildlife tours
Tailor made tours
Holidays and volunteer trips
Educational and student trips
Beach holidays in Zanzibar and along the shores of Tanzania
Meeting the local people
We offer:
Unforgettable wildlife experiences
Excellent and very knowledgeable guides
Custom designed four-wheel drive vehicles
Delicious cuisine and friendly people
The type of accommodation you want, from camping to medium to very luxurious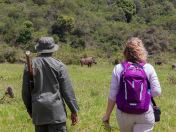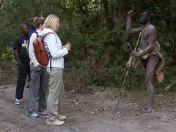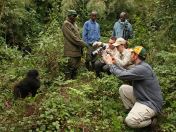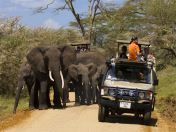 Our aim is to organize trips which give our guests the best African Wildlife experience. We put into practice the numerous requests of our clients to arrange some of the finest trips in Uganda, Rwanda, Kenya and Tanzania. We offer a range of exciting journeys and are proud to offer affordable and customized Safari options for your Ugandan, Rwandan, Kenyan or Tanzanian holiday. You can personalize the offered tours, or arrange your own tours with us, based on your interest, budget, time scale and other requirements
The tours and safaris we offer give you access to the most beautiful parts of Uganda, Rwanda, Kenya and Tanzania.
Whether it is a luxury lodge safari, staying in the best accommodations this part of the world has to offer or one of our budget trips that stay in thatched style rooms or even camping in some of the most scenic sites under the great African sky, we will make your safari a very memorable time.
Kazinga Tours was rewarded by the Tourism Board for training their own staff and guides.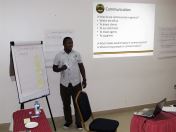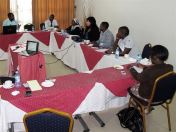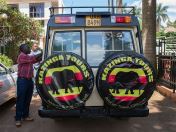 Please do not hesitate to inquire about our Tours or Tailor made safaris, we are always happy to help any Traveler/tourist and researcher who wants to know about Uganda, Rwanda, Kenya and/or Tanzania. We also give free travel information to anybody inquiring.
Please do not hesitate to contact us: mail@kazingatours.com
Terms and Conditions
Terms and Conditions
Sustainability
Sustainability
As Kazinga Tours we support the local communities and we protect the environment. Below are some of the projects we are supporting:

Taibah International School
We regularly give traineeships to students because we think it is important that young people have a chance. We are proud to say that a few of our best employees started with us like this, with a traineeship. Please read the story of 2 trainees who had the traineeship in Kazinga Tours Office regularly:
https://tis.ac.ug/tis-work-experience-programme/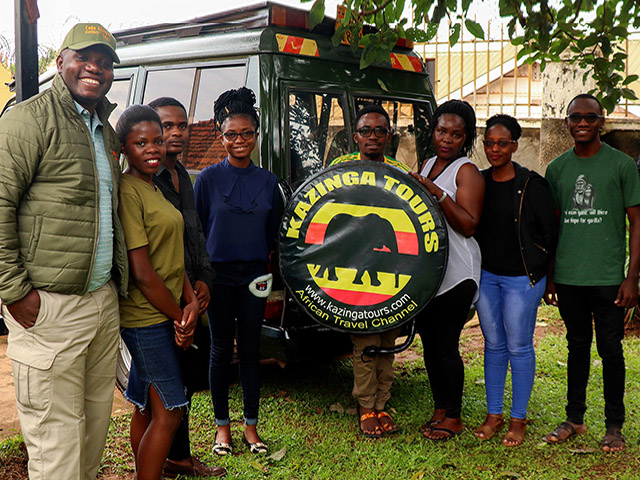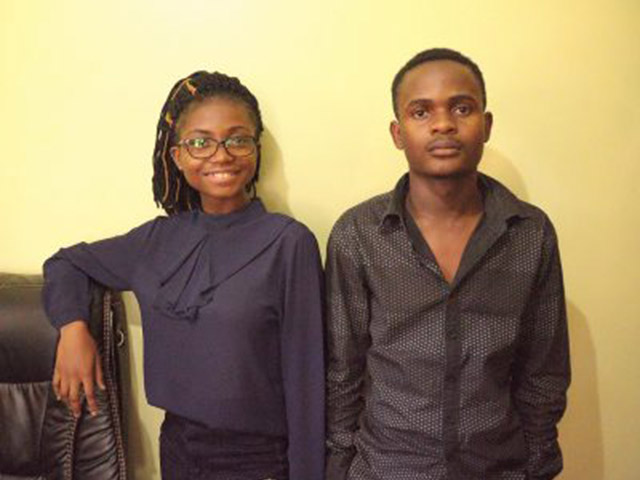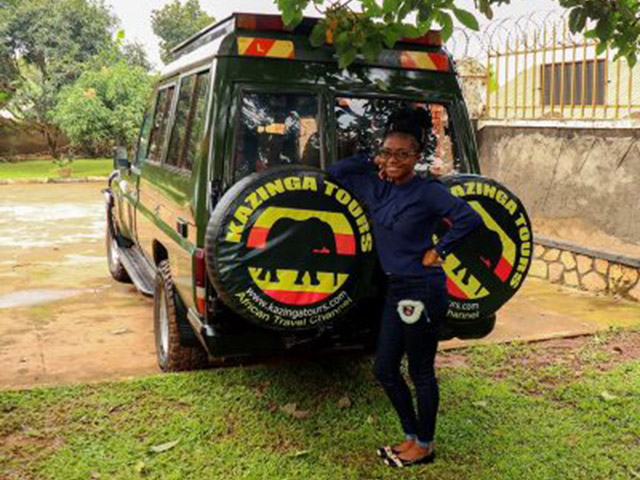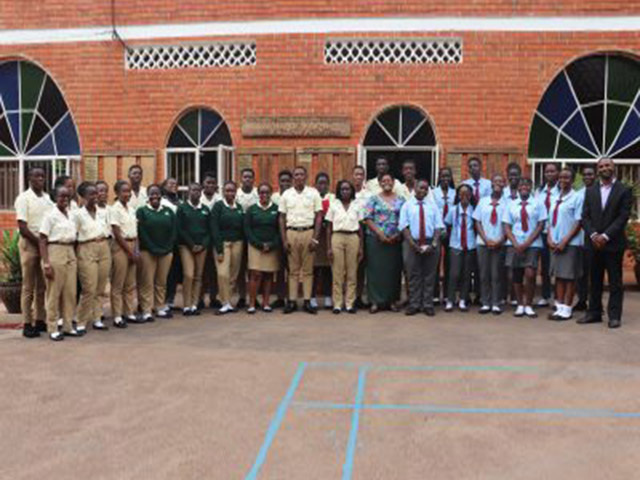 Kabaya Primary school in Rubanda, Southwestern Uganda
As Kazinga Tours we supported this school by raising money to construct a library, what we successfully did. We started in August 2019, when one of the founders of Kazinga Tours, Felex Musinguzi celebrated his 40th birthday. All guests were asked to support the project instead of giving presents. So the library was constructed and books and computers were added. As Kazinga Tours we helped to build it up and we are supporting them yearly so they can maintain what they have. The aim of this project is to help and inspire 864 pupils, 402 boys and 462 girls and to give them a chance in life by helping them to get a good education (by providing them the means).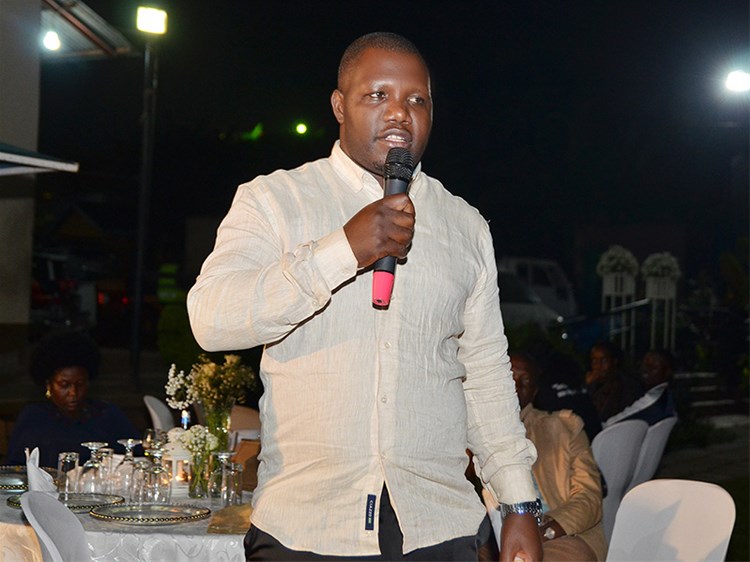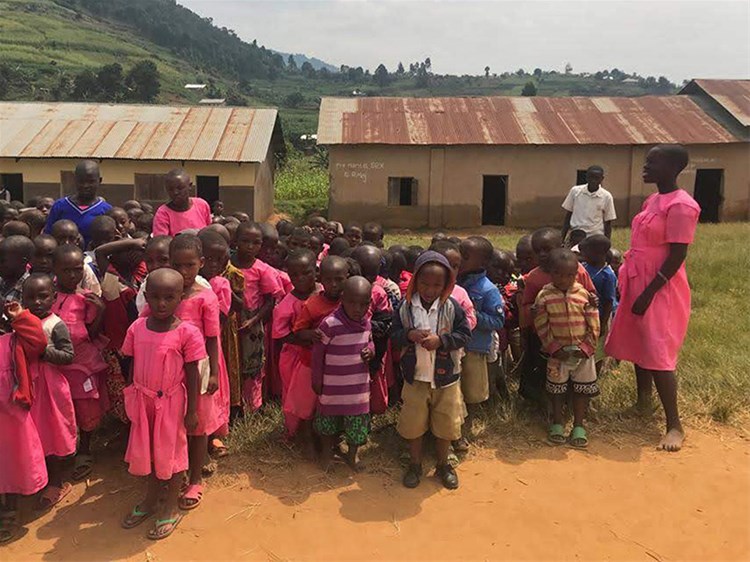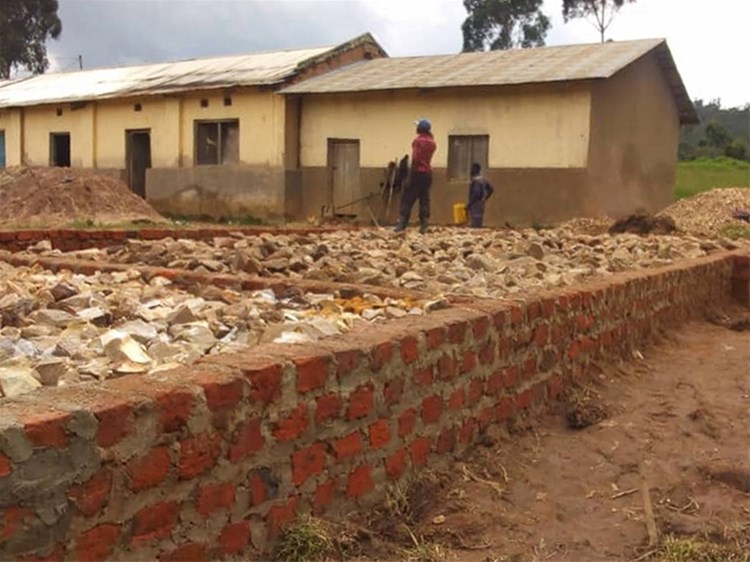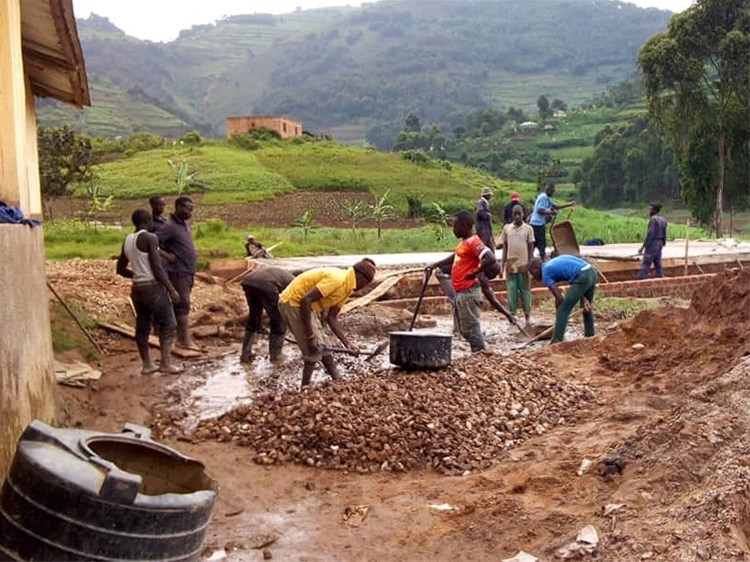 Two of our staff members got personal support from our clients
We are proud to tell that two of our staff members were supported by our clients. When they were still kids clients who travelled with Kazinga Tours supported them through Kazinga Tours. The money they contributed was used to pay for their school fees. They used it well and eventually graduated from university!! As Kazinga Tours we gave them the opportunity for a traineeship and they performed really well and are now our staff members.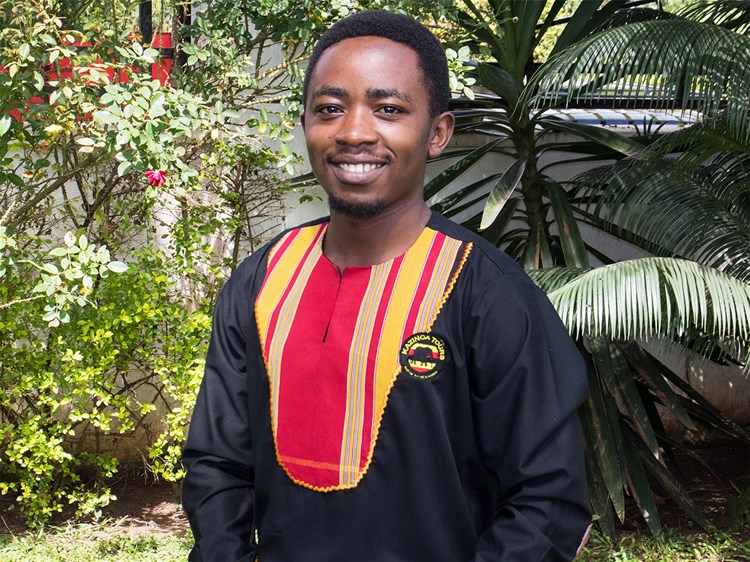 Story of Edmand:
Edmand has a remarkable story: he is one of the beneficiaries of the Kazinga Tours community tourism initiative. He was lucky to meet one of our clients from USA, who had gone to see the Gorillas in Edmand's home Village near Bwindi. She paid his School Fees and Kazinga Tours recruited him in 2015, after he proved that he was able to fit in our team. Once again an example it does make the difference when you support someone!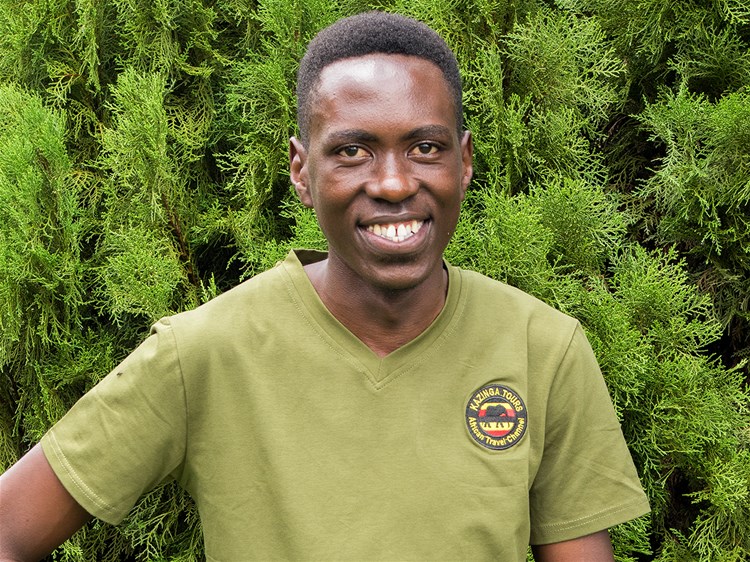 Story of Lucky:
Lucky is one of the beneficiaries of the Kazinga Tours community tourism initiative. Lucky met one of our Kazinga clients from Austria. She was impressed by his eagerness to learn. She paid his School Fees at University and Kazinga Tours recruited him in 2017, after he proved that he was able to fit in our team. Once again an example it does make the difference when you support someone!
Chris Roberts Forest Foundation
Kazinga Tours will support this newly established project as soon as it is up and running.
The aim of the Chris Roberts Forest Foundation (CRFF) is to start a process of natural reforestation of the 100m of official boundary zone directly next to Kibale Forest and to use land 100m and further away from the park boundary for agroforestry (food forest) purposes. Agroforestry is the interaction of agriculture and trees, including the agricultural use of trees.
The reforestation will help to increase the size of the park and to create a better boundary zone between the park and the farmlands around it. The agroforestry uses the forest to grow food, while it is still forest and animals can go there. So local farmers are encouraged and learnt how it is possible to use land for food production, without cutting trees and destroy the forest. Examples of crops to grow with agroforestry are coffee, wheat, soybeans, corn and many types of vegetables.