Chimpanzee Tracking
Tracking the Chimpanzees is a very interesting experience. Get your walking shoes on as we move through bush and jungle to spend one hour with our fascinating relatives. Chimpanzees can be found in Uganda (Kibale Forest, Budongo, Kalinzu Forest and the Kyambura Gorge), Rwanda (Nyungwe Forest) and Tanzania (Gombe Stream and Mahale Mountains)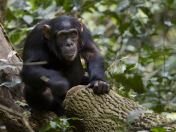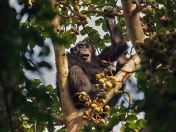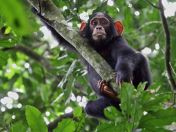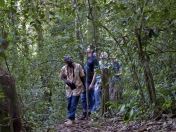 Kazinga Tours offers short trips to the Chimpanzees in Uganda, Rwanda and Tanzania and also as part of a complete roundtrip to one of these countries. In the short trips to the chimps we drive or fly to the Chimpanzee parks. See our TOURS to the chimps below:
Tours
Tours Chimpanzee Tracking
More
More Chimpanzee Tracking
Chimpanzees are our closest relatives and share more than 98% of their genetic code with us.
To see them up close in their own environment is an experience you will never forget. Chimpanzees can be found in:
Uganda:
Kibale Forest
Budongo Forest (near Murchison Falls)
Kalinzu Forest
Kyambura Gorge (Queen Elizabeth National Park)
Rwanda:
Tanzania:
Gombe Stream
Mahale Mountains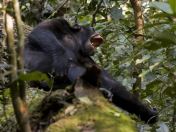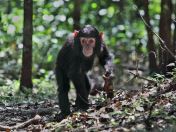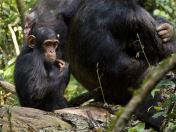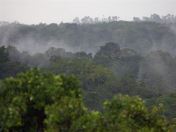 The best places to see them are Kibale Forest and Gombe Stream, where the chances of seeing the chimps are more than 95% in Kibale Forest and Gombe Stream
In Kibale Forest it is also possible to do the Habituation Experience instead of the chimpanzee tracking. During the habituation experience you can spend 4 hours with the chimps, instead of 1 hour.
What to bring
Wear shoes with good traction, suitable for steep muddy slopes
Some people feel more comfortable when wearing long sleeved clothes when moving through the jungle
Carry rain gear, as the weather can be unpredictable
Carry enough water and food
Carry binoculars
When taking photos, please note your subjects are black animals in dim light and flash is not allowed. So you need to use 400-1200 ISO settings on your digital camera. A bright lens and/or monopod can also be very helpful. Please go to the photography part of our website for detailed information about wildlife photography or ask Vincent our own wildlife photographer for free personal advise: vincent@kazingatours.com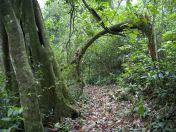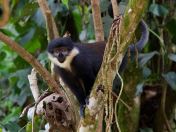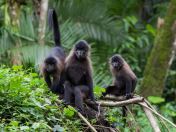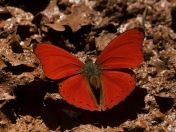 Photos
Videos
Videos Chimpanzee Tracking
Kazinga Tours – Queen Elizabeth National Park
Queen Elizabeth National Park is a spectacular national park in Western Uganda. It is home to the Kazinga Channel, a natural channel which is believed to have the highest population of hippos. Queen Elizabeth National Park is also home of many animals including the Big 4: Elephants, Buffalos, Lions and Leopards. In the Southern sector of the park, in Ishasha, tree climbing lions can be found.
Kazinga Tours – Kibale Forest and Tea Plantations
Kibale Forest National Park is one of the highlights of Uganda. This beautiful forest is home to the Chimpanzees and 12 monkey species. The forest creates its own mist. With our drone we have been able to fly above the mist, which gave a spectacular view of the forest with the Rwenzori Mountains behind it. Apart from the National Park, Kibale Forest is surrounded by tea plantations, which gives beautiful views from above. Come and see this beautiful videos for yourself!
Subscribe to our YouTube Channel to see our new uploads!
This video is made by www.theworldfromthesky.com