Fly In Safaris
Fly In Safaris means transport with a small airplane instead of a safari vehicle!
Searching for the ultimate convenience? Our Fly In Safaris bring you directly from the airport into the heart of the wilderness. The perfect way to go to remote areas is going there by light aircraft. Flying enables you to save time and visit a variety of destinations in a reasonable time frame. It also adds another dimension to the trip allowing you to see the animals and landscapes from the sky.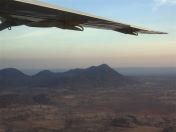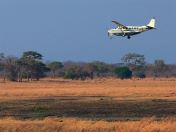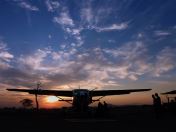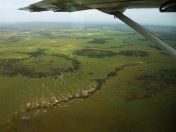 We have selected some Fly In Safaris to Uganda and Tanzania and it is also possible to design one yourself. Contact Kazinga Tours for one of our selected Fly In Safaris or your personalized Fly In Safari: mail@kazingatours.com
Tours
More
More Fly In Safaris
We have selected some interesting Fly In safaris to Uganda and Tanzania.
Fly in Safaris Uganda:
Gorilla tracking in Bwindi
Bwindi and Queen Elizabeth National Park
Kidepo National Park
Murchison Falls National Park
Queen Elizabeth & Kibale Forest
Fly in Safaris Tanzania:
Serengeti National Park
Serengeti National Park and Ngorongoro Crater
Selous and Ruaha National Park
Katavi National Park, Mahale Mountains and Gombe Stream National Park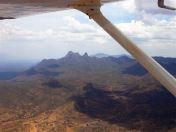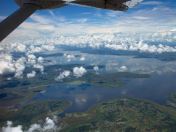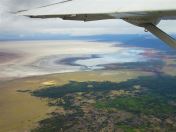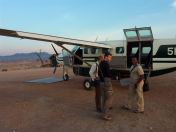 Photos
Videos
Videos Fly In Safaris
Kazinga Tours - Uganda from the Sky - Highlights
See the beautiful landscapes and animals of Uganda from the sky, filmed with a drone. This is the highlights movie, please look at the videos from the specific areas as well. Places visited with our drone: Murchison Falls, Kibale, Queen Elizabeth, Lake Mutanda, Lake Bunyonyi and Lake Mburo National Park.
Kazinga Tours - Murchison Falls Waterfall from the Sky
We explored the amazing Murchison Falls Waterfall from the sky! With our drone we were able to make unique photos and videos. From the main waterfall which is visible from the boat and top of the falls, but also from the hidden second waterfall. Please enjoy flying on top of the mighty waterfall in the Nile!
Kazinga Tours – Murchison Falls National Park by drone
We explored the amazing Murchison Falls National Park with our drone! We saw the beautiful landscapes and a lot of animals from the sky. Most special were the elephants playing in the water, the hippo with fish around him and the silhouettes of giraffes and elephants. Please enjoy flying with us.
Kazinga Tours – Kibale Forest and Tea Plantations
Kibale Forest National Park is one of the highlights of Uganda. This beautiful forest is home to the Chimpanzees and 12 monkey species. The forest creates its own mist. With our drone we have been able to fly above the mist, which gave a spectacular view of the forest with the Rwenzori Mountains behind it. Apart from the National Park, Kibale Forest is surrounded by tea plantations, which gives beautiful views from above. Come and see this beautiful videos for yourself!
Subscribe to our YouTube Channel to see our new uploads!
This video is made by www.theworldfromthesky.com
Kazinga Tours – Queen Elizabeth National Park
Queen Elizabeth National Park is a spectacular national park in Western Uganda. It is home to the Kazinga Channel, a natural channel which is believed to have the highest population of hippos. Queen Elizabeth National Park is also home of many animals including the Big 4: Elephants, Buffalos, Lions and Leopards. In the Southern sector of the park, in Ishasha, tree climbing lions can be found.