Mgahinga Gorilla National Park
The park is located in the Virunga Mountains and is contiguous with the Volcanoes National Park in Rwanda and the Virunga National Park in the Democratic Republic of the Congo.

Mgahinga is one of two locations in Uganda in which mountain gorillas can be found; the other being Bwindi Impenetrable National Park.

Mgahinga covers an area of 33,7 sq km.
Tours
Tours Mgahinga Gorilla National Park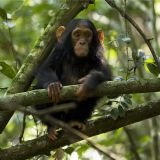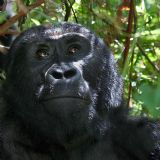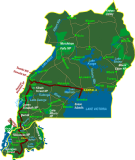 Our 18-day trip brings you the primates of Uganda and Rwanda: You can see up to 20 primate species, including mountain gorillas, chimpanzees, the rare golden monkeys, dent`s monkeys, black and white colobus, red colobus, mona monkey, and Angolan colobus monkeys.
More Mgahinga Gorilla National Park
Photos
Video
Video Mgahinga Gorilla National Park
Kazinga Tours - Bwindi Impenetrable Forest
Seeing the mountain gorillas is a very intense and unique experience. Take a look at our Video to get a glimpse of how it is to see them in the wild….