Saadani National Park
Saadani National Park is Tanzania's 13th National Park.

Located in the centre of the historic triangle of Bagamoyo, Pangani and Zanzibar, Saadani National Park covers 1100 km².

It is the only wildlife sanctuary in Tanzania bordering the sea.

About 30 species of larger mammals are present as well as numerous reptiles and birds. Besides many species of fish, Green turtles, Humpback whales and dolphins also occur in the ocean nearby.
Tours
Tours Saadani National Park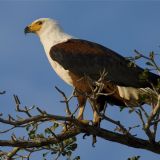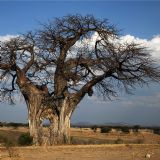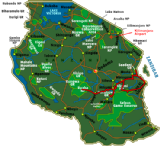 Our 14-day Southern Circuit safari includes all the national parks of the Southern Circuit: Selous Game Reserve, Mikumi National Park, Ruaha National Park, Udzungwa Mountains National Park and Saadani National Park.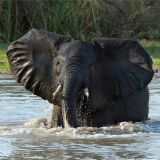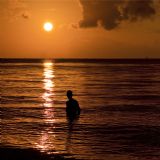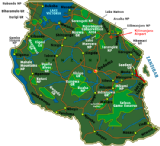 Our 4-day Southern Circuit safari includes Saadani National Park.
During this trip you can relax on the beautiful
and private beaches of Saadani National Park,
go for game drives or do a magnificent boat trip.
More Saadani National Park
Photos
Video Saadani National Park