Akagera National Park
The Akagera National Park covers 1,200km² in eastern Rwanda, against the Tanzanian border.

It was founded in 1934 to protect animals and vegetation in three ecoregions: savannah, mountain and swamp.

The park is named for the Kagera River which flows along its eastern boundary feeding into several lakes the largest of which is Lake Ihema. The complex system of lakes and linking papyrus swamps makes up over 1/3 of the park and is the largest protected wetland in central Africa.

Due to land shortages, in 1997 the western boundary was regazetted and much of the land allocated as farms to returning refugees. The park was reduced in size from over 2,500km² to its current size.

Although much of the best savannah grazing land is now outside the park boundaries, what remains of Akagera is some of the most diverse and scenic landscape in Africa.
Tours
Tours Akagera National Park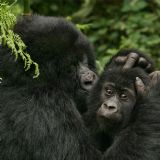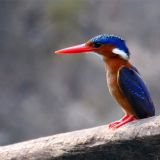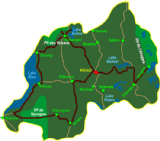 Our 14-day trip brings you the best of Rwanda: where the savannah meets the rainforest. Expect to see the animals of the savannahs (elephant, buffalo, giraffe, hippo, leopard) and up to 15 primate species, including gorillas and chimps!!!
More Akagera National Park
Photos
Video Akagera National Park