Biking
Tours
Tours Biking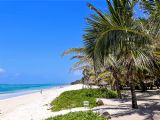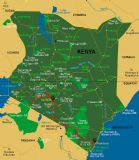 Our 15 days Highlights of Kenya trip brings you the highlights of Kenya. Expect to see the best of wildlife in Maasai Mara, the Flamingos of Lake Naivasha, Rhino watching at Solio Rhino Sanctuary, the famous elephant herds of Amboseli, big game in Tsavo East and relaxing at Diani beach.
Photos
Videos
Videos Biking
Kazinga Tours - Lake Mburo NP From The Sky
In this video we explore the beautiful Lake Mburo National Park from the Sky. On this day, we were the only ones who saw the giraffes.
Kazinga Tours - Mountain Biking in Uganda
Uganda is a great place for Mountain Biking! We explored Lake Mburo National Park on our MTB and enjoyed it a lot. See all the zebras, Impalas, Ankole Long-Horned Cattle and beautiful nature. We used cameras on our bikes and a drone to film us from above.