Local People
Meet the local people and spend an afternoon with them, have a meal together, visit a school or a typical African Church Ceremony, or visit one of the projects. Kazinga Tours supports the local people and encourages clients to visit one of their programs and give them support.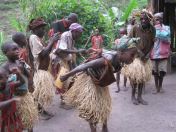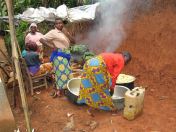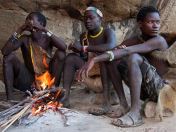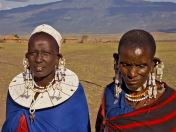 In Uganda and Rwanda you can visit the pygmies. In Tanzania we have the Maasai, Hadzabe (Bushmen) and Datoga.
See the trips below which visit the local people. It is also possible to design your own trip with local people with us: localpeople@kazingatours.com
Tours
Photos
Videos
Videos Local People
Kazinga Tours - Bwindi from the Sky
Bwindi Impenetrable National Park is one of the highlights of Uganda. This jungle is home of the Mountain Gorillas! And it is also beautiful seen from the sky. With our drone we have been able to fly above the mist, which gave a nice view of the forest and the 'sharp line' with the surrounding rural land. Come and see this beautiful videos for yourself!
This video is made by www.theworldfromthesky.com
Please subscribe to our YouTube channel.
And for more other drone videos, please check www.theworldfromthesky.com
Kazinga Tours - Lake Bunyonyi and Lake Mutanda from the Sky
Two of the most beautiful lakes of Africa are in Uganda: Lake Bunyonyi and Lake Mutanda! Lake Bunyonyi looks spectacular from the sky, with its round shapes and many small islands. The highlights of Lake Mutanda re the 5 volcanoes which can be seen. Come and see this beautiful videos for yourself. Travel to Uganda with Kazinga Tours.